Bangladesh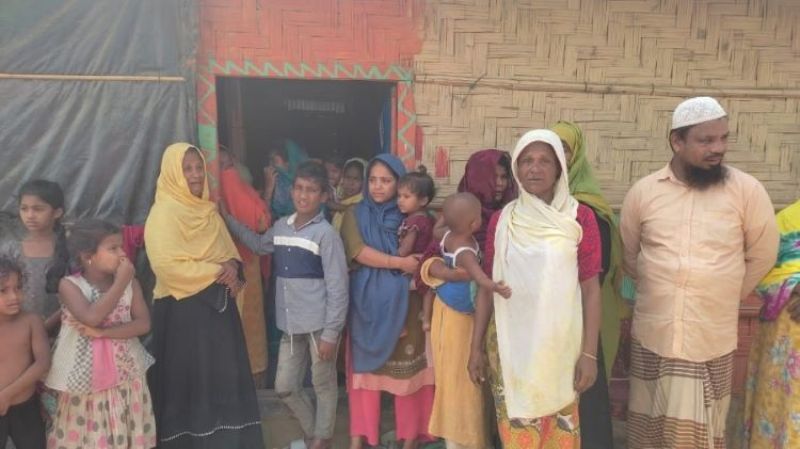 Collected
Myanmar not ready to return 18 fishermen who were apprehended
Dhaka, March 18: Sultan Ahmed and Rashid Ahmed have been captured by Myanmar's border guards. However, their mother Zahura Khatun does not know where they are, how they are, whether they are alive or not. She broke down in tears on Friday when asked about the children. On Wednesday, 18 Bangladeshi fishermen, including Sultan and Rashid, were caught on their way back from fishing in the Bay of Bengal at Teknaf in Cox's Bazar. They were not returned even three days after the incident.
Teknaf-2 BGB commander Lt. Col. Sheikh Khalid Mohammad Iftekhar said the Myanmar BGP had not responded to the return of the 18 captured fishermen till Friday morning.
"We are trying to reach out to Myanmar," he said. Earlier, a letter was sent to the fishermen. But so far they have not responded.
Among the fishermen captured by Myanmar BGP are: Md. Ramzan, Md. Jamal, Mohammad Jasim, Rashid Islam, Md. Faisal, Md. Akbar, Nazim Ullah, Md. Rafiq, Abu Taher, Md. Hossain, Hasmat , Md. Sabbir, Md. Sultan, Md. Ishaq, Abdur Rahman, Nur Kalam, Rezaul Karim and Md. Helal.
Helal's brother Md. Ayash said, 'The brothers were not returned even in three days. As a result, the relatives of the family are in a state of great fear. No one can say how they are. Moreover, the BGP of Myanmar took the fishermen from the sea almost all the time. Many times he returns with ransom and many times he is sent to jail. '
Among the 18 people taken away was 11-year-old Arafat. Now mother Rehena Begum is spending her days to get her child back.
According to the locals, 18 sailors employed by Md. Jasim, Nur Kalam, Md. Islam and Nur Kalam, residents of Jalia Para, Shahpari Island, Teknaf, went fishing. On their way back after fishing, they saw a timber-laden trawler in the Naikhyangdia area near Shahpari Island. The fishermen took part in the rescue operation of the sunken trawler. Later, on their way back, the BGP speed boat came to Myanmar and chased them and took them hostage at gunpoint.