Bangladesh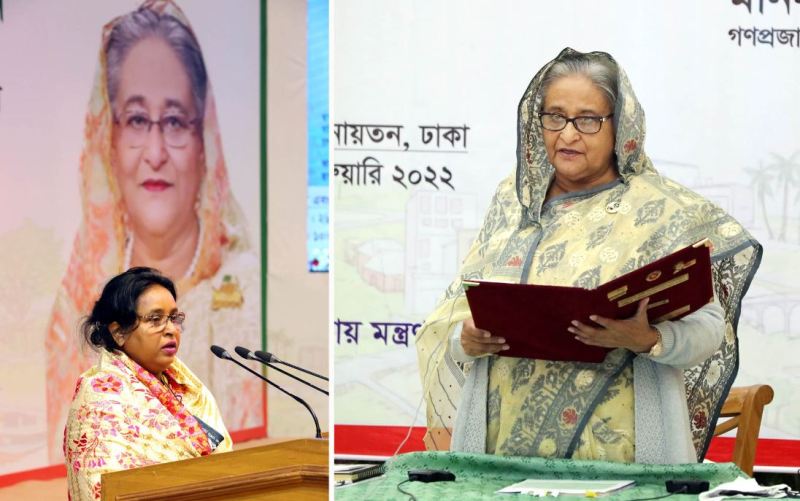 PID
Narayanganj CC Mayor Selina Hayat Ivy takes oath
Dhaka, February 9: Newly elected Mayor of Narayanganj City Corporation (NCC) Dr. Selina Hayat Ivy has taken oath. Prime Minister Sheikh Hasina administered the oath of office to her on Wednesday morning. The Prime Minister joined the swearing-in ceremony from Ganobhaban at 10:00 am. On the other hand, the mayor and 36 councilors and others were present at the Osmani Memorial Auditorium in Dhaka.
After the swearing in of the mayor, local government minister Tajul Islam administered the oath of office to the newly elected councilors. Dr. Selina Hayat Ivy was elected mayor for the third time as the nominee of Bangladesh Awami League in the election of Narayanganj City Corporation held on 16 January.
The Awami League candidate got one lakh 59 thousand 97 votes in 192 centers. Her nearest rival, independent mayoral candidate Taimur Alam Khandaker, got 92,562 votes for the elephant symbol. Ivy defeated Taimur Alam Khandaker by a margin of 66,535 votes.
Earlier, Selina Hayat Ivy was elected mayor of Narayanganj twice. In 2011, she became the party's rebel candidate and defeated Awami League candidate Shamim Osman. The next time she won in 2016, she was nominated by the Awami League, in which Ivy defeated BNP candidate Sakhawat Hossain.