Bangladesh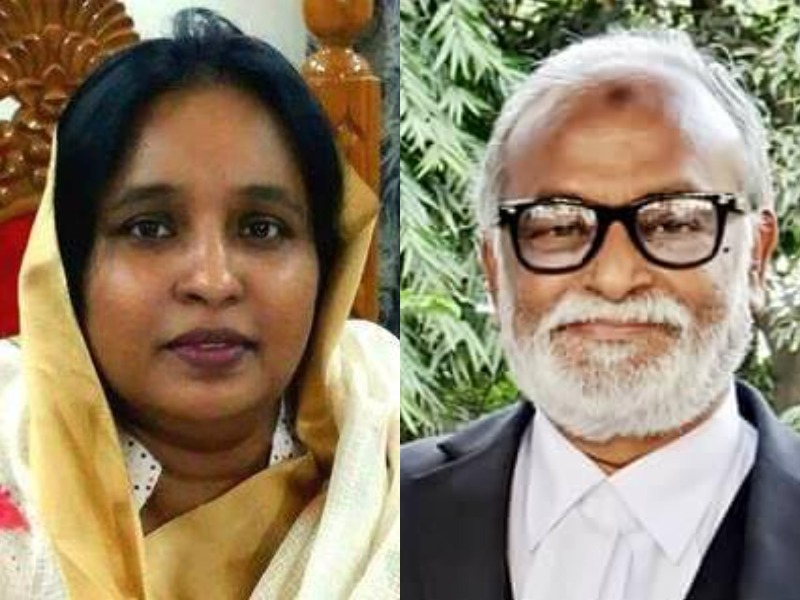 Collected
Narayanganj City Corporation elections set for tough battle
Dhaka, January 12: The main contestants in the Narayanganj City Corporation election will be between the boat candidate and two-time mayor Selina Hayat Ivy and independent candidate Taimur Alam Khandaker.
With the city corporation election looming, Narayanganj has now become a festival city for the mayoral and councilor candidates. Two-time mayor Dr. Selina Hayat Ivy is vying for the post of mayor of this city corporation around Dhaka with the boat symbol. His main rival is independent candidate from BNP, Advocate Taimur Alam Khandaker. The locals think that there will be a fierce battle between these two candidates in this election.
They say Selina Hayat Ivy is far ahead in the personal image on the election field. Moreover, being the mayor for 10 consecutive years, he has done a lot for the development of the city. However, Narayanganj-4 MP AKM Shamim Osman's 'distance' is putting Ivy in a big challenge. Besides, even though Taimur was released from the BNP, he has the support of the local leaders and workers of the party. In that case, some sections of the Awami League and the opposition of the BNP and Nauka may cast their votes in the ballot box of Timur. As a result, the results of the January 18 election could go in anyone's favor.
They also say that Selina Hayat Ivy is brave and can easily mix with ordinary people. She is especially popular with women voters. Based on which Ivy was elected mayor in 2011 and 2016. But this time the election situation is different. This time Ivy will have to fight against the boaters as well as a part of her own team.
According to locals, even if there is no party candidate in the election field, the votes of BNP and Jamaat supporters may go in favor of Timur. Besides, a large part of the votes of the supporters of Hefazat-e-Islam could also go to the ballot of Timur. On the other hand, even though Shamim Osman has declared his support for the boat, there are still doubts about whether some of his followers will remain in this position in the end. However, in the last two elections, Ivy has gone down in the magic of personal 'image' by dusting off all the equations.