Bangladesh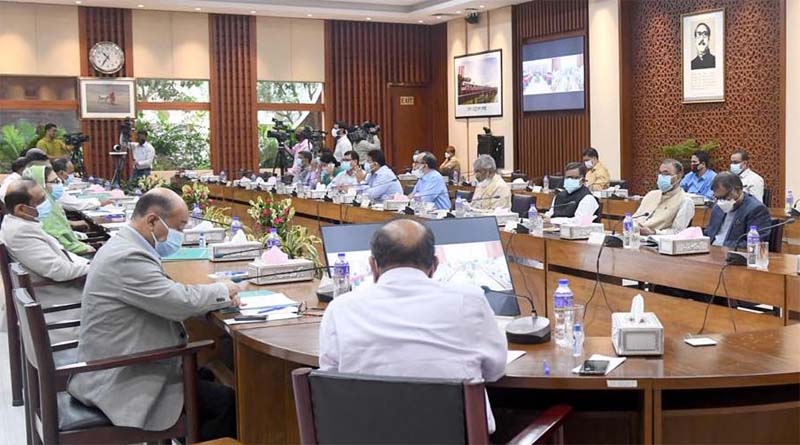 Amirul Momenin
Narayanganj: Over 300 crore approves to keep city clean
To ensure a healthy environment for Narayanganj City Corporation (NCC), a project titled 'Land Acquisition and Development for Solid Waste Management in Narayanganj City Corporation's Kadmarsul area' has been approved.
The approval was given at a meeting of the Executive Committee of the National Economic Council (ECNEC) on Tuesday.
It will cost 301 crore 35 lakh 21 thousand rupees. The government will pay the full amount. The project will be implemented between July this year and December 2022. The project will be implemented by the NCC at the initiative of the Local Government Department / Ministry of Local Government, Rural Development and Cooperatives.
Construction of sanitary landfills through land acquisition; Collection, removal and processing of environmentally friendly solid waste; Resource recovery; Easy and efficient solid waste collection and processing; The objective of the project is to improve the environment by reducing pollution and ensuring a healthy environment in the city.
Under this project, 2,250 square meters of clean-up (construction of car washing sheds), acquisition of 69.6 acres of land, development of 4,46,794.6 cubic meters of land (sand filling), 2,700 meters of boundary wall have been implemented. Deya, to make 550 meters of roads and highways (approach roads). Bought 8 motorcycles, 5 garbage trucks of 5 tons, a excavator (20 to 25 tons), a way bridge (25 tons), a lobed (20 to 25 tons), two pay loaders (2.5 cubic meters), a chain dozer ( 19 tons), 5 skid steer loaders, 200 engineering and other equipment (tolly-vans) will be procured and lines and wires will be installed.