Bangladesh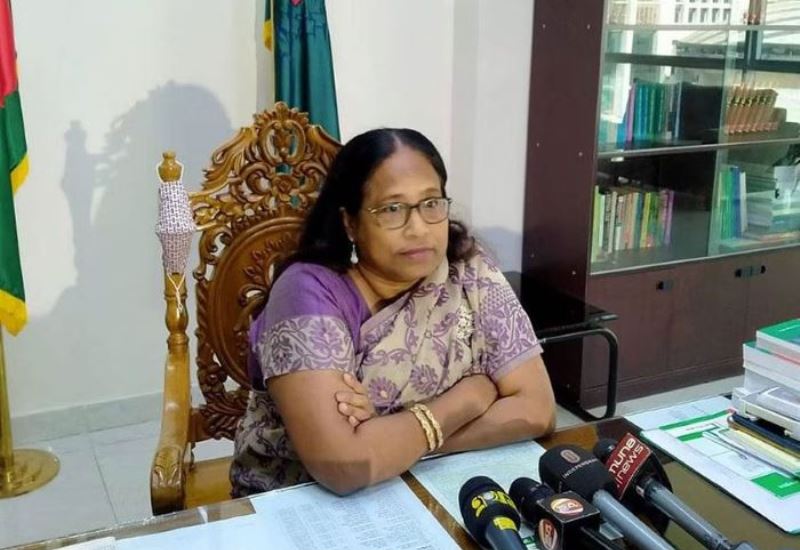 File photo
National elections will be cancelled if there are irregularities: EC Rasheda
Dhaka, March 23: Election Commissioner Begum Rasheda Sultana said that if there are irregularities, the national election will be cancelled like the Gaibandha by-election.
She said all necessary measures will be taken for fair elections.
She made this comment in response to various questions from journalists at her office in the Nirbachan Bhaban on Wednesday (March 22).
Rasheda Sultana said, "We have only one message, voters can vote for the candidate of their choice without any hindrance in the national elections. We guarantee that. As I stopped voting in the Gaibandha by-election, I will stop voting in the national election too if there is any irregularity."
Regarding the use of CC cameras in the elections, she said, "We will use CC cameras in the five city elections held this year. Voting will be conducted through Electronic Voting Machines (EVMs). The decision to use CCTV cameras in national elections is still pending. But I can't say what will happen next. But we have will."
In response to the question of whether to accept any assistance from donor organizations in the national elections, the Election Commissioner said, "If so, we have no problem taking it. But who will give what or how it will be seen first."
What are the steps taken by the commission to gain the trust of the common people? In response to such a question, she said, "Trust is a mental matter. We cannot say who will get confidence. But we have not done anything after taking charge that no one would trust. We have given that proof in the Gaibandha by-election."