Bangladesh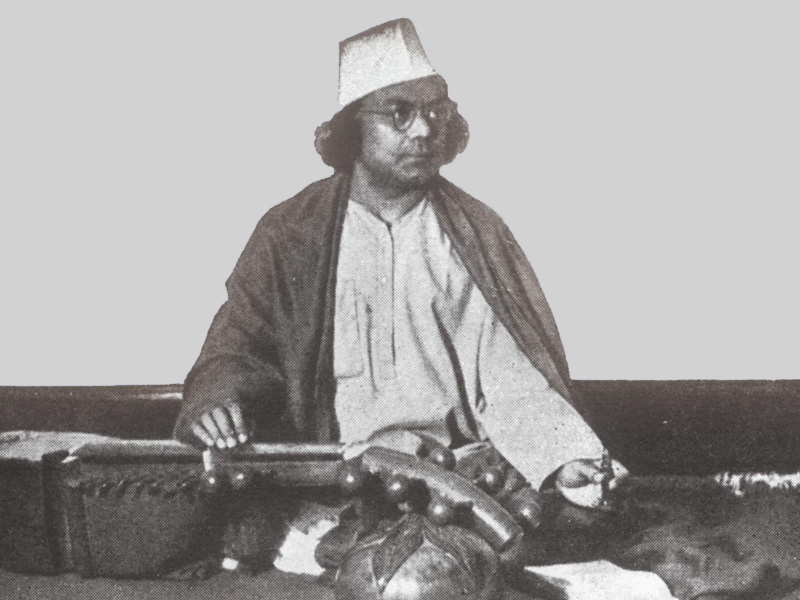 File photo/Wikimedia Commons/Nazrul Academy
National poet Nazrul Islam's birth anniversary today
Dhaka, May 25: Today is the 124th birth anniversary of national poet Kazi Nazrul Islam, who is involved in all the emotions and feelings of Bengalis.
In the capital, innumerable fans of the poet paid their respects by placing wreaths at his tomb next to the central mosque of Dhaka University.
President Md. Shahabuddin and Prime Minister Sheikh Hasina gave separate messages on the occasion of the poet's birth anniversary.
National poet Kazi Nazrul Islam arrived in Bengali literature like a hero. In his poems, songs, novels and stories, Bengalis have known the language of heroism, the mantra of treachery. He is in humanity, in love, in equality.
Kazi Nazrul was born on May 25, 1899 in Churulia village of Asansol subdivision of Burdwan district of West Bengal, India. Although he wrote short stories, novels and plays, he is mainly known as a poet. He composed about three thousand songs and composed most of them. Which are known as Nazrul Sangeet.
Kazi Nazrul Islam's nickname was 'Dukhu Mia'. There was a muezzin in the village mosque. He lost his father in 1908 when he was only 9 years old. He started composing folk music from a young age. These include - Chashar Song, Shakuni Bodh, Raja Judhistirer Song, Data Karna, Akbar Badshah, Kobi Kalidas, Bidyabhutum, Rajputrer Song.
Nazrul came to Birjasundari Devi's house in Comilla in the middle of 1921. And here the poet got married to Pramila Devi. On November 21, 1921, he took to the streets during the India-wide strike and non-cooperation.
In 1922, Kazi Nazrul Islam responded to the entire Indian society through the poem 'Bidrohi'. On August 12, 1922, Nazrul published Dhumketu magazine. The magazine's November 8 issue was banned in 1922 for publishing political poems. On November 23 of the same year, his Yugbani treatise was confiscated and on the same day he was arrested from Comilla and taken to Calcutta.
Kazi Nazrul Islam was diagnosed with Peak's disease in his middle age and lost his ability to speak. As a result, he had to stay away from literary work for life. On May 24, 1972, poet Kazi Nazrul Islam and his family were brought to Bangladesh with the permission of the Indian government. At that time, Bangabandhu Sheikh Mujibur Rahman gave him the status of national poet. In 1976, the poet was awarded the citizenship of Bangladesh and 'Ekushey Padak'. He died on August 29 of that year.