Bangladesh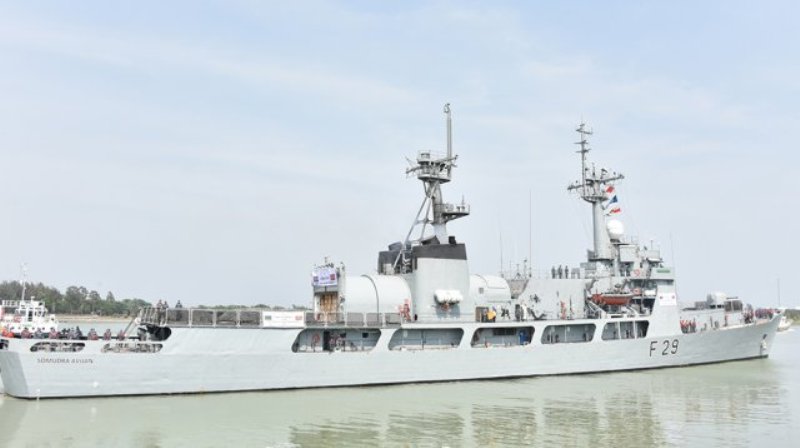 Collected
Navy to help implement ban on hilsa fishing
Dhaka, October 5: As per the instructions of the government, the Bangladesh Navy is conducting special operations in the sea and coastal areas to enforce the ban on hilsa hunting for 22 days during the breeding season. The campaign, which started on Monday (October 4) to protect national resources, will continue till October 25. During this time, procurement, transportation, marketing and storage of mother hilsa will be completely stopped.
According to a press release issued by the Inter-Services Public Relations (ISPR) on Monday, seven naval ships are conducting "Ma-Ilish Raksha Abhiyan-2021" in the sea and coastal areas and inland rivers of the country under the "In Aid to Civil Power" operation.
As part of this, Banauja Madhumati in St. Martin, Cox's Bazar and Kutubdia areas, Banauja Barkat in Barisal area, Banauja Teesta in Pirojpur, Banauja Atandra in Chandpur and Banauja Gomti in Khulna are on special patrol. On the other hand, members of Banauja Turag in Bagerhat, LCVP-012 in Patuakhali and Anti-Smuggling Cell of the Navy are conducting operations in the outer anchorage area of ​​Chittagong.
During the operation, the sailors are providing all possible assistance to the local administration in implementing the government ban on catching hilsa during the breeding season and creating public awareness in this regard.
At this time of the year, i.e. before and after the full moon of Ashwin, the main season for laying hilsa eggs is 15 to 16 days. At that time, hilsa came rushing from the sea to the river. As a result, the government has banned the catching of hilsa for about three weeks every year to ensure uninterrupted reproduction of mother hilsa.
According to the Protection and Conservation of Fish Rules, 1985, made under the Protection and Conservation of Fish Act, 1950, a total of 22 days from 4 to 25 October, Hilsa was procured, transported, stored, marketed, bought and sold across the country. The Ministry of Fisheries and Livestock issued a notification on September 28 banning it.