Bangladesh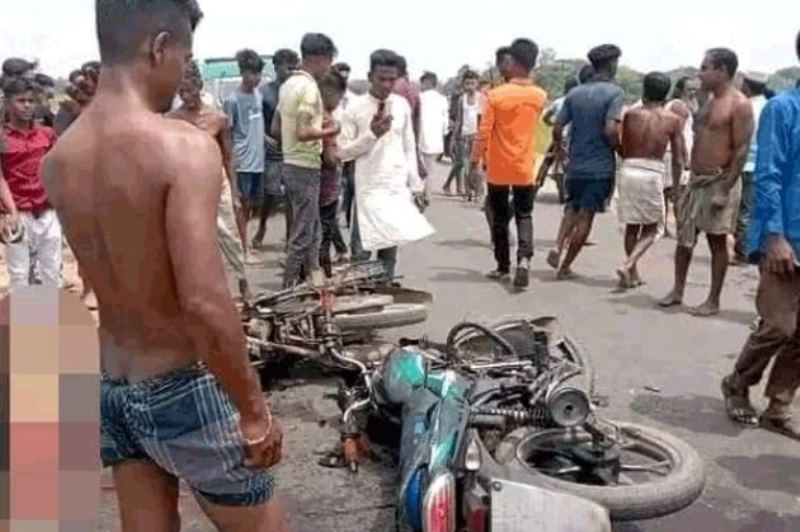 Photo: Collected
Netrokona: 3 killed in road mishap on Eid
Dhaka, April 23: Three people were killed in a head-on collision between two motorcycles at Kalmakanda in Netrakona. Three others were injured in the incident.
The accident took place on Saturday (April 22) at around 1:30 pm in the Boubazar area of the border road of Kharnai Union of the upazila.
The deceased are- Abu Bakkar (17) of Goatla village in Lengura union of the upazila, Masud Mia (17) of the same village and Suman Mia (23) of Gobindpur village in Kharnai union. The injured persons are Julhas Miah (20), Raihan Miah (18) and the identity of another person has not been known.
Besides, 11 people including Abir Hossain (8), Antar (20), Sagar (23), Hriday (26), Kamrul (20), Shaon (12), Tamim (5), Arman were injured in motorcycle accidents in different areas of the upazila. Among them, Raihan, Abir, Antar and Tamim have been sent to Mymensingh Medical College Hospital for better treatment.
According to eyewitnesses and police sources, a motorcycle from Lengura was going to the border area to travel during Eid when it collided head-on with another motorcycle coming from the opposite direction. Of the six people on the two motorcycles, two died on the spot. At that time, four other people on the motorcycle were seriously injured. Later, the locals rescued them and took them to the Upazila Health Complex, where Jayatri Debnath, the doctor on duty in the emergency department, declared Sumon Mia brought dead.
Kalmakanda Police Officer-in-Charge (OC) Abul Kalam said that the motorcycle accidents occurred due to over-speeding. Police have been deployed to the scene. Further legal action is under process.