Bangladesh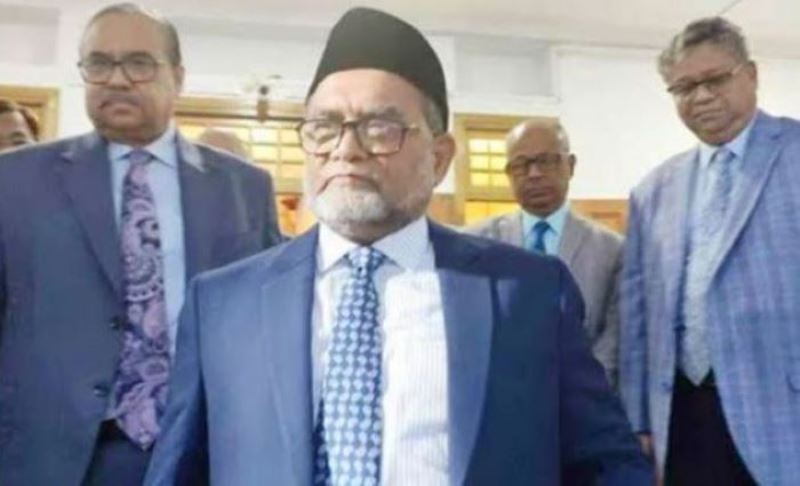 File photo
Never went to USA, will not go in future: Outgoing Chief Justice
Dhaka, Sept 26: Outgoing Chief Justice Hasan Foez Siddique said that he was not upset about the visa policy of the United States, and those who opposed Bangladesh during independence are now opposing it. For this reason, we are not upset with the US visa policy.
Hasan Foez said this in response to reporters' questions after observing the last working day at the Supreme Court on Monday, September 25.
He said, this country became independent in exchange of blood, not because of anyone's sympathy. Those who opposed it during independence are now opposing it. So we are not upset with this visa policy. I personally have never been to the US, nor will I in the future.
The outgoing Chief Justice said, "I worked relentlessly for the welfare of the judiciary during my tenure as the Chief Justice. I never thought about myself or my family. I have encouraged judges across the country to resolve the tangle of cases. For the convenience of the litigants, we have set up Nyayakunja in the court arena across the country. We have set up a mediation center in the Supreme Court to reduce litigation through mediation."
He said, the newly appointed Chief Justice is a dynamic personality. Hopefully, he will manage the judiciary efficiently. Newly appointed Chief Justice Obaidul Hasan and all judges of Appellate Division were present at this time.