Bangladesh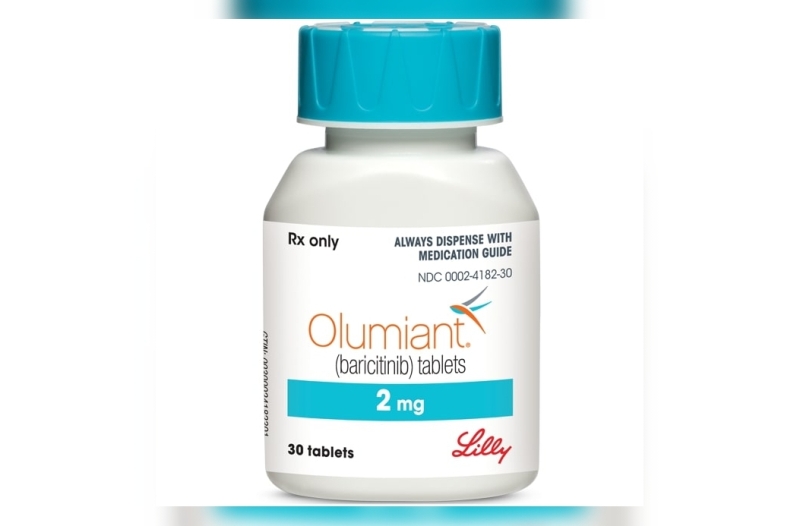 https://www.olumiant.com/
New drugs for Covid-19 treatment now available in Bangladesh
Dhaka, January 14: The World Health Organization (WHO) has approved two more drugs to cure Covid-19. One of them is called Baricitinib, which is mainly used in the treatment of rheumatoid arthritis. The drug is manufactured by US pharma giant Eli Lilly but a generic version is available in Bangladesh. In other words, Baricitinib is available in the country's market at a relatively low cost.
According to US media outlet Bloomberg, the World Health Organization's international panel of experts has "strongly recommended" the use of baricitinib for severe Covid-19 patients. However, it is recommended to use a mixture of corticosteroids.
The panel says the drug reduces the need for ventilation and increases coronary patients' chances of survival. There were no signs of an increase in negative reactions.
On the same day, WHO experts also conditionally approved the use of Strovimab in the experimental monoclonal antibody treatment. The drug is recommended for coronavirus patients whose condition is not serious but who are at high risk of hospitalization. Its manufacturer is GlaxoSmithKline.
The WHO said in a statement that the new guidelines include earlier recommendations for the use of Interleukin 6 receptor blockers and systemic corticosteroids for severe Covid-19 patients and for the use of Casirivimab/imdevimab (another monoclonal antibody therapy) in selected patients.
Doctors Without Borders, a French-based organization, has welcomed the World Health Organization's decision and called on governments to grant patents on medicines as soon as possible to treat more people.
According to the organization, the generic version of Baricitinib is readily available in Bangladesh and India, and has patents in many other countries, such as Brazil and Indonesia.
Earlier, Pfizer allowed pharmaceutical companies in 95 countries, including Bangladesh, to produce their own corona drugs.