Bangladesh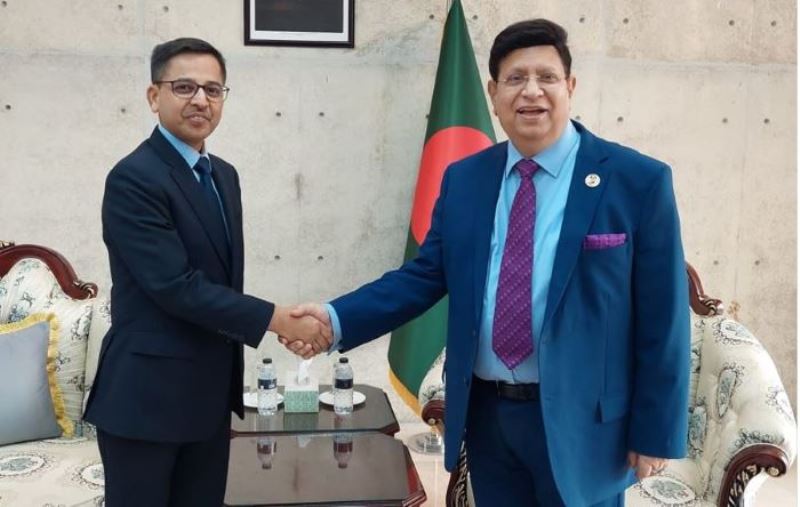 Photo: PID
Newly appointed Indian High Commissioner meets with Foreign Minister
Dhaka, December 14: Foreign Minister Dr. AK Abdul Momen emphasized on establishing direct air link between Guwahati and Sylhet as well as launching direct bus services to expand regional connectivity.
According to a press release of the Foreign Ministry, the Foreign Minister made this comment while meeting the newly appointed Indian High Commissioner to Bangladesh Pranay Kumar Verma at the Foreign Ministry on Tuesday. At this time, Dr. Momen thanked India for inviting Bangladesh to attend the G-20 meeting as a 'guest country'. India is the current chairman of G20.
The Foreign Minister mentioned that Bangladesh's image in the regional environment will be brighter as a result of participating in G20. He noted with satisfaction the arrangements made by the Government of India during his visit to Silchar, Assam from December 1 to 3 to participate in the first chapter of the Silchar-Sylhet festival.
He said that the Prime Ministers of the two countries emphasized on creating a common platform to strengthen Bangladesh-India relations. Following their guidance, the festival has strengthened the connection, heritage, historical cultural and linguistic ties between the two countries.