Bangladesh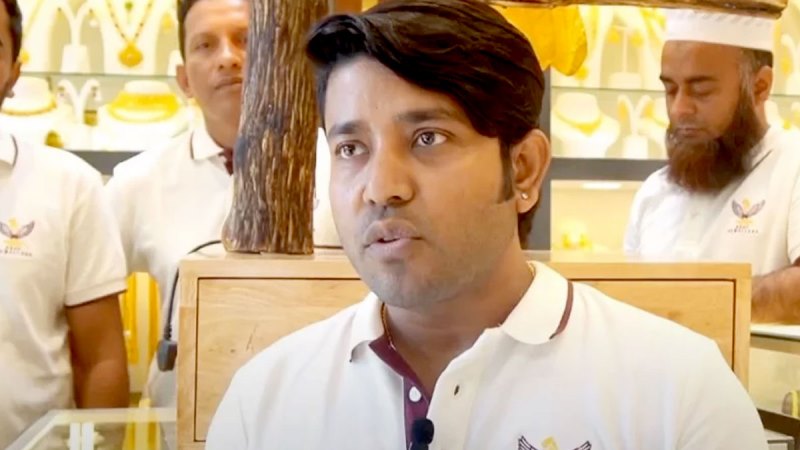 File photo/Collected
News of Arav Khan's arrest is not true
Dhaka, March 22: The information on the arrest of Rabiul Islam alias Aarav Khan, who fled to Dubai in the United Arab Emirates (UAE), is not correct. State Minister for Foreign Affairs Md. Shahriar Alam said this.
He said that Arav Khan has not been arrested in Dubai yet. The Minister of State for Foreign Affairs gave this information in response to questions from journalists at his office on Tuesday (March 21) evening.
Earlier, reports spread that Rabiul Islam alias Aarav Khan, accused of murdering the police officer, has been arrested in Dubai. But the state minister denied it. However, the shutters of Aarav Khan's gold shop 'Aarav Jewellers' in the Gold Souk area of Dubai have already been closed. All gold ornaments have been removed from the shop.
Meanwhile, Inspector General of Police (IGP) Chowdhury Abdullah Al-Mamun said that he does not have any information about the detention of UAE gold trader Arav Khan alias Rabiul Islam by the Dubai Police.
All day on Tuesday, there were rumors about the arrest of Arav Khan. The Inspector General of Police said at night that there is no information that Dubai Police has detained him (Arav Khan).
Meanwhile, after a whole day, Aarav Khan gave a status from his Facebook ID. There he wrote, As-salamu alaykum. Dear countrymen, please pray for me. May God help you.
On the other hand, after the red notice of Interpol against Aarav Khan, the accused in the murder case, he suddenly vacated his gold shop 'Aarav Jewellers' due to pressure. There is no gold jewelry.
Police say that Aarav Khan is Rabiul Islam, the absconding accused in the murder case of Dhaka Special Branch (SB) Police Inspector Mamun Imran Khan. He will be brought back to the country through Interpol. Besides, how he left the country will also be investigated.
After being on the run for a long time, Aarav came into discussion recently. He came to the discussion by announcing that his showroom will be inaugurated in Dubai with world number one all-rounder Shakib Al Hasan. He also invited content creator Hero Alam to Dubai.