Bangladesh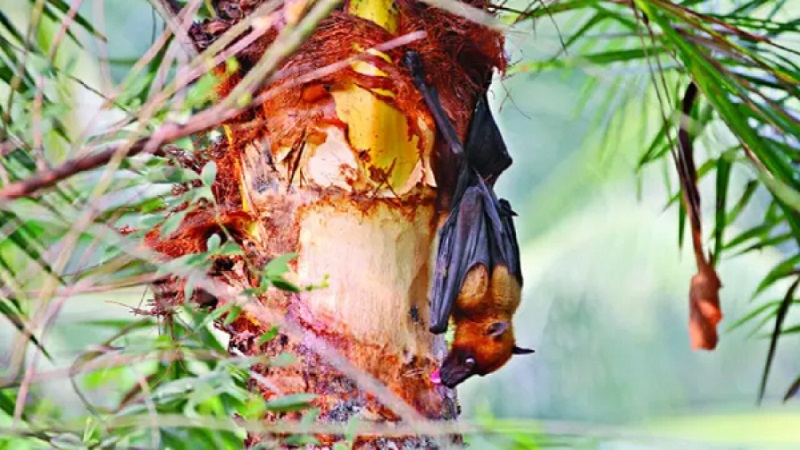 Photo: Collected
Nipah claims 5 lives so far this year
Dhaka, January 30: Health and Family Welfare Minister Zahid Maleque said that eight people have been affected by Nipah virus this year, and five of them have died.
The minister shared this information in a briefing on the outbreak of Nipah virus in the meeting room of the Ministry of Health at the Secretariat on Sunday.
He said, eight patients have come to us. Five of them have died. More than 70 percent of those infected with the virus die. This disease is caused by drinking the raw juice, eating the fruit eaten by birds. Bats in particular carry this virus. After bats drink palm juice, if humans drink it, the virus enters the human body. Nipah virus spreads even when healthy people come in contact with sick people. Then becomes multiple patients, spreads rapidly. This is our concern.
Stating that the government has taken measures to prevent the spread of Nipah virus, the minister said, first make people aware about it. That's why we made the TVC. I arranged to give it to the newspaper, it was given today. Apart from this, arrangements have been made for treatment in a separate hospital. In the Infectious Disease Hospital we have created a special unit, the ICU unit where the treatment is given. There is no vaccine for Nipah virus. There is no vaccine, no medicine. Symptomatic treatment is given. The way we were treating corona.
The minister said, we have to be vigilant. Raw date juice should not be drunk at all. Fruits that have been eaten by any bird or animal should not be eaten.
When asked about the current situation of Nipah virus, Zahid Maleque said, "We are trying to prevent it from spreading. We are cautious about that. By Allah's grace it didn't spread like that. Five out of eight died, so it is very important for us to be vigilant."
The health minister also said that the infection of Nipah virus is more than last year. When asked why the infection has increased, he said, it is difficult to say the reason. Maybe this time the production of date palm juice has increased, the number of trees is increasing, that's why it is increasing.