Bangladesh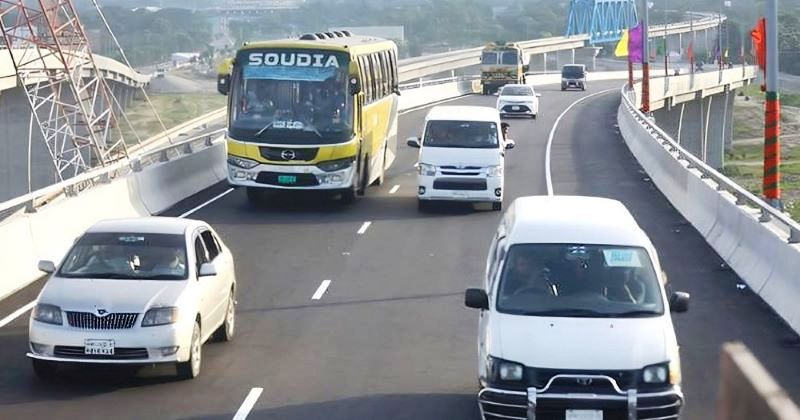 File photo
No bus can be driven on Padma Bridge without route permit
Own Correspondent, Dhaka, June 29: No bus will be able to operate on the Padma Bridge without a route permit. This instruction has been given to all the owners' associations in the south including the Bangladesh Road Transport Owners' Association. The organization's secretary general Khandaker Enayet Ullah gave the instructions.
He gave the instructions in a letter to the president and general secretary of all the owners' associations in the south on Tuesday (June 28) afternoon.
The letter said that as per the decision of the meeting of the executive council of the Bangladesh Road Transport Owners Association on June 11, no transport vehicle in the south will be allowed to cross the Padma Bridge without a route permit. The self-governing district owners' association will monitor whether there is a route permit and long-distance route vehicles will only be able to stop in the district town. No bus can be stopped outside of this. Besides, no money can be collected outside the policy of Central Owners Association and Workers Federation.
Those concerned have been strictly instructed to abide by these decisions. Otherwise, if any allegation is found in this regard, strict organizational and legal action will be taken against those involved, the letter said.
Meanwhile, the police have directed to take strict legal action to stop the movement of vehicles on the Padma Bridge without route permits. Besides, in view of the inauguration of the Padma Bridge, the unauthorized bus counters set up at Dolaipar Golchakkar (roundabout) were urged to be shifted to Sayedabad. On the occasion of upcoming Eid-ul-Azha, a discussion was held between the transport owner-worker leaders and the Traffic-Wari Department on the issues of traffic management.
In addition, to ensure smooth movement of homebound people on the occasion of Eid, Sayedabad bus terminal-centric overall traffic management, non-collection of extra fare, non-carrying of extra passengers on the bus, following hygiene in the vehicle, driving license, car license, fitness certificate, route permit Passengers were urged to stop harassing and drive in compliance with traffic rules.
Besides, a special exchange of views was held with religious leaders (ISKCON temple at Swamibagstha) on overall traffic management on the occasion of Rath Yatra (July 1), one of the traditional religious festivals of the Hindus.