Bangladesh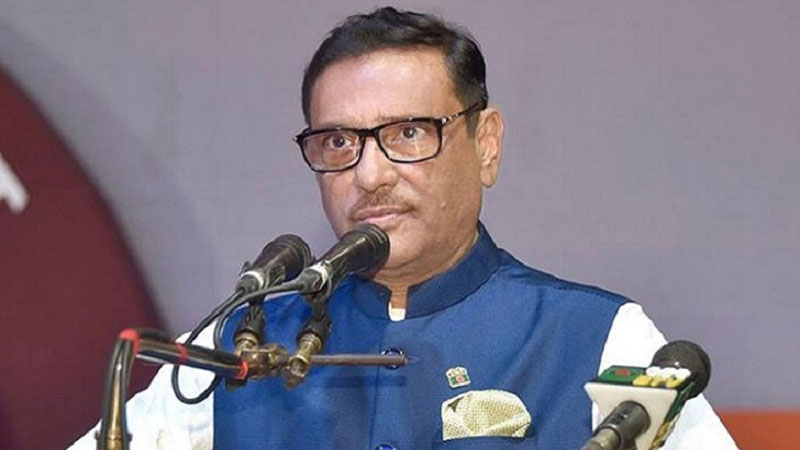 Photo: Collected
No country in the world except Pakistan has a caretaker govt: Obaidul Quader
Dhaka, March 17: Awami League General Secretary and Road Transport and Bridges Minister Obaidul Quader said that those who want to revive the dead caretaker should be ashamed. He said this at the distribution and discussion meeting of orphan children in Gendaria of the capital on Thursday morning.
Awami League's relief and social welfare sub-committee organized this program at Anjumane Mofidul Orphanage on the occasion of the birthday of Father of the Nation Bangabandhu Sheikh Mujibur Rahman and National Children's Day on March 17.
Obaidul Quader said that no country in the world talks about caretaker government, there BNP talks about it like shameless. No country in the world except Pakistan has a caretaker government.
He said that there is no caretaker government system in the world. The highest court of the country has banned this system forever, BNP is talking about it. They should be ashamed.
Quader said that Bangabandhu suffered defeat due to the conspiracy of some traitors like the unfaithful people of history. Those who do not accept Bangabandhu do not believe in the birth spirit of this country. He said, Bangabandhu loved children and gave importance to them as the future of the future. To know Bangladesh, you have to know Bangabandhu.
Regarding the letter of 40 world leaders about Dr. Yunus, he said, "We don't need to think about people who don't think about Bangladesh." He did not think of any disaster in Bangladesh. He who breaks the law himself. After 60 years, he forced himself to break the law from the post of MD. He has been dishonored by his actions.
Awami League organizing secretary Sujit Roy Nandi also spoke in the discussion chaired by Relief and Social Welfare Secretary Aminul Islam Amin.