Bangladesh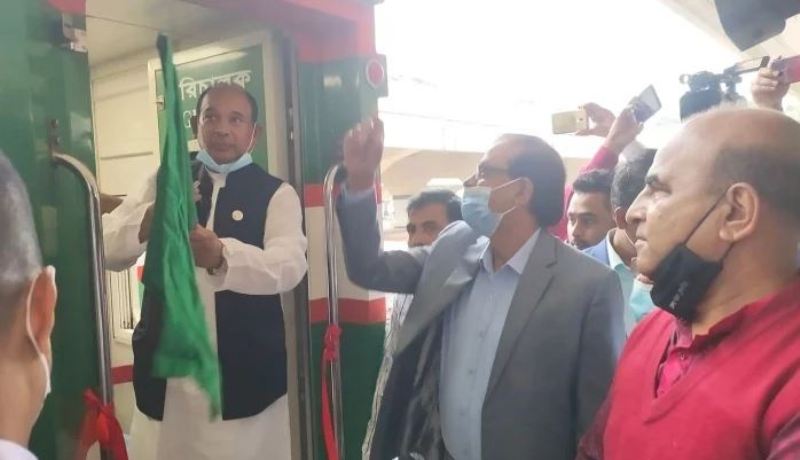 Collected
No decision yet on train fare hike
Dhaka, August 9: Despite the rise in fuel prices, the decision to increase the train fare has not yet been made. Railway Minister Nurul Islam Sujan said that the double lane will be launched from Tongi to Joydevpur Junction by next December.
On Tuesday (August 9) noon, the railway minister said these things in response to various questions from journalists while inspecting the work on the double line running on the Tongi-Gazipur route (Joydevpur Railway Junction).
The minister said, "The fares of sea and road transport have been discussed with the leaders, but no decision has been taken to increase the train fares due to the rise in oil prices. However, discussions are ongoing with those concerned."
Bangladesh Railways Additional Director General (Infrastructure) Md. Kamrul Islam, Double Lane Project Director Nazneen Ara Keya, Gazipur Additional Deputy Commissioner Nasreen Parveen and NDC Md. Masudur Rahman were present with him.
Director of Double Lane Project Nazneen Ara Keya said that in December 2019, the process of upgrading the railway from Kamalapur to Joydevpur Junction in Dhaka to four lanes has started.
The Kamalapur to Tongi route is about 30 kms and Tongi to Joydevpur Junction is 12 kms. The double lane railway from Tongi to Joydevpur will be launched by next December.
Indian contracting firm 'AFCON Kalpataru' is implementing the double line project. Its cost is estimated to be around Tk 1300 crores.