Bangladesh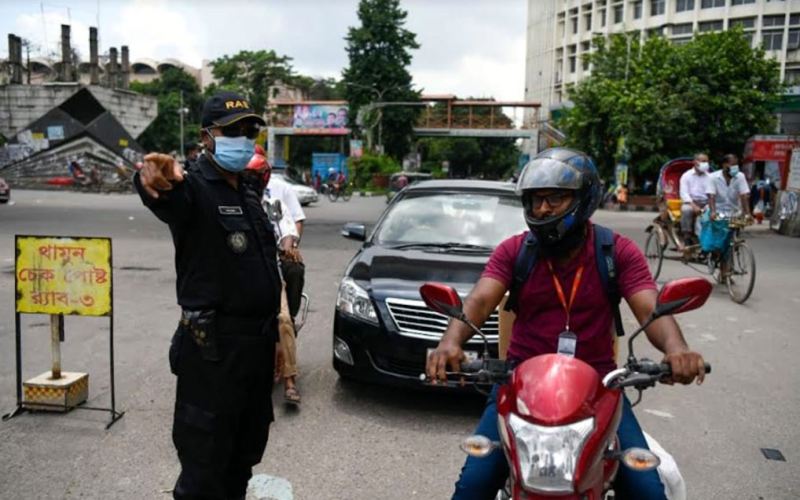 Collected
No lockdown as it will stall country's progress: Zahid Maleque
Dhaka, January 15: The situation in the country will be dire if the 11-point restrictions imposed by the government are not complied with as the transmission of coronavirus has increased at an alarming rate. Health Minister Zahid Maleque was speaking as the chief guest after inaugurating the dialysis unit and CT scan machine at the 250-bed district hospital in Manikganj on Saturday (January 15). He said that if the lockdown is given, the country will suffer.
"We don't want to go that way, so everyone should follow the hygiene rules," the Health Minister said.
He said, "Health rules are not being followed properly in many places including trade fairs. This is very worrying. For yourself, you have to follow the rules of hygiene for the country. There is no substitute for wearing a mask. We have to wear masks so that we don't get infected."
The minister said Covi19 is very upward. About 4,400 people were infected on Friday and the infection rate has risen to more than 13 percent. The rate of this infection is increasing by 2 percent every day. "In this situation, we all have to wear masks, maintain social distance, get vaccinated. We have no shortage of vaccines. Already 14 crore doses have been vaccinated. About seven million students have been vaccinated."
Citing a survey, the health minister said, "Every day two and a half thousand people are being affected by corona, but 300 people are being admitted to the hospital. One percent of these people need ICU. This is also alarming at the moment. In this way, if the number of infections and patients continues to increase, there will be no place in the hospitals. So we have to be careful."
Zahid Malek said, "Omicron is growing rapidly all over the world. As many as 3.2 million people were infected and 7,000 died worldwide on Friday. Their economic situation is deteriorating. We don't want it, we want our country's economy to function and the way of life to be better. CT scan machines and 10-bed dialysis units will be set up in each district hospital."