Bangladesh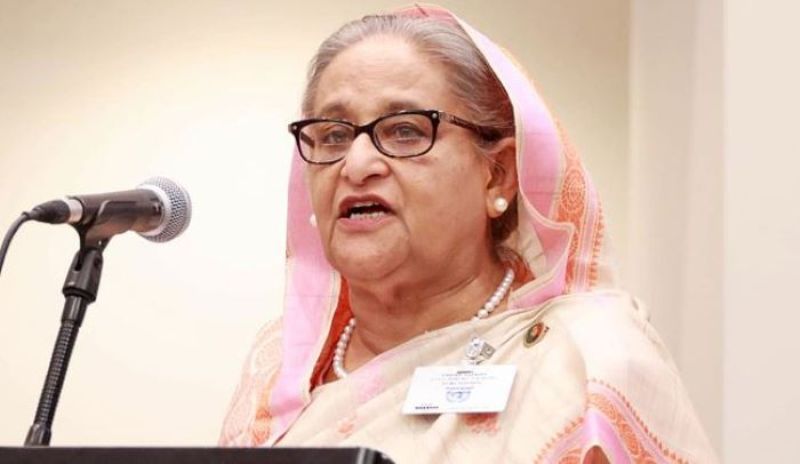 PID
No objection to the movement, violence will not be spared: Prime Minister
Own Correspondent, Dhaka, 3 October 2023: Prime Minister Sheikh Hasina has warned that any kind of arson, terrorist activities or violence will not be spared in the name of agitation before the national elections. Pointing to the opposition, she said, "We have no objection to the movement. But their movement is to kill people and destroy property of the country by arson. Earlier, 29 policemen were killed. Any such attempt on the life of a distressed person will not be forgiven."
Sheikh Hasina said that in the name of movement, there will be no chance of escape if terrorism or similar attacks on common people occur before elections. No more tolerance will be shown if the events of 2013-14 happen.
The Prime Minister reminded the countrymen that in 2013-14, the BNP-Jamaat alliance burnt people alive by hurling petrol bombs on many vehicles including passenger buses, trains and launches in the name of agitation. Rampage was carried out across the country by destroying public and private property.
He said these things at a community reception organized in honor of the Prime Minister at London's Methodist Central Hall, Westminster, on Monday, October 2, local time.
Foreign Minister Dr. AK Abdul Momen and Awami League Publicity and Publication Secretary Dr. Abdus Sobhan Golap were present on the stage. General Secretary Syed Sajedur Rahman Farooq presided over the program under the chairmanship of United Kingdom Awami League President Sultan Sharif.
Sheikh Hasina said, talking about democracy does not suit BNP. Because they cheated people's voting rights. On February 15, 1996, the BNP held farcical elections and within a month and a half of coming to power through the elections, the people of the country ousted them from power. The people of the country will never allow vote riggers to come to power.
The prime minister also reminded the countrymen that the BNP-Jamaat alliance had tried to prepare voter lists with 1 crore 23 lakh fake voters and hold elections with that list. On the contrary, the leaders and activists of Awami League have struggled for a long time to establish people's suffrage and democracy. Many of them sacrificed their lives.
The prime minister reiterated his promise of a free and fair election, saying his government has enacted legislation to form the Election Commission (EC) as well as reforms to make it financially independent. He said that for a free and fair election they have introduced transparent ballot boxes and prepared voter list with photos.