Bangladesh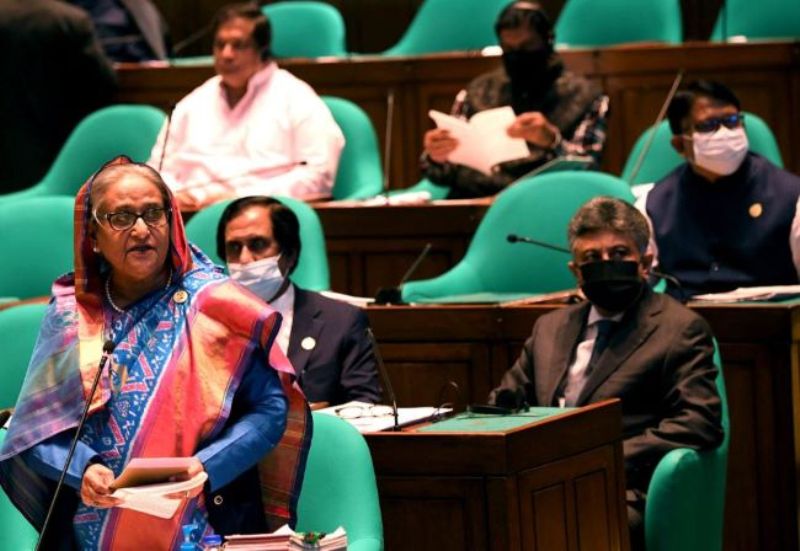 PID
No one was left behind in the distortion of history after 1975: Prime Minister Sheikh Hasina
Dhaka, January 26: Pointing out that no one was left behind in the distortion of history after 1975, Prime Minister Sheikh Hasina said, "Who should be judged by whom? History has judged those who distorted history. Their character has been revealed to people."
The prime minister said these things in response to a supplementary question by Jatiya Party member of parliament Pir Fazlur Rahman during the question and answer session of the Jatiya Sangsad on Wednesday (January 25).
She said, "After '75, the history of independence began to be distorted. Those who killed the father of the nation and those who seized power started this distortion. It continued continuously for 21 years. After coming to power, the Awami League government freed the people of the country from that distorted history. Today in Bangladesh The history of the great liberation war is not only revealed, but the people of the country and the new generation are getting a chance to tell this history. There is no chance to distort the history of our freedom struggle now. No one can do that. It is not even possible."
He said, "Those who have distorted history, if I go right before 96, who will I judge? This is the reality. I see that after 75, even those who knew the truth took refuge in lies. This is unfortunate. Radio Television Magazine - Looking at the old side, no one was left out. Very few people protested or attempted to maintain accurate historical continuity. If you want to judge them, it is a question of who to judge. I speak clearly."
The head of government said, "My job is to present the true history to the people. History has been revealed in front of the people today. People are practicing it. Today's youth society is most interested in knowing the history, this is the big judgement. Those who wanted to cover the truth with lies are the ones who are in history today. Cast into the abyss. The truth is revealed. The truth is hard. But its victory is inevitable. Judgment is naturally theirs."