Bangladesh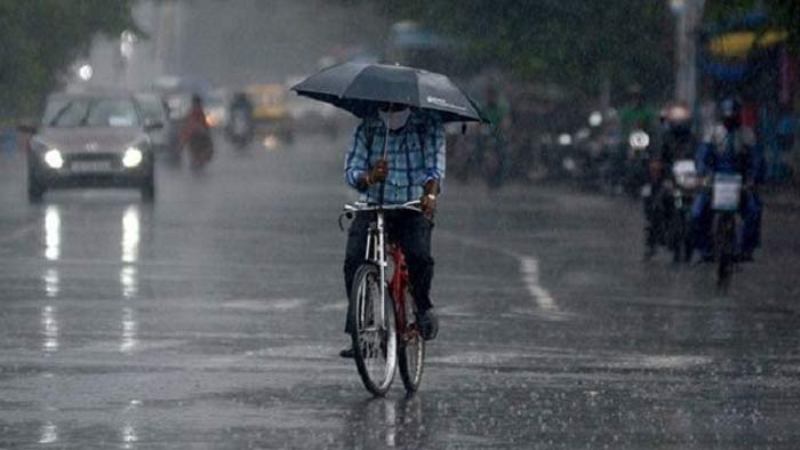 Collected
No relief from heat even as Dhaka experiences light rain
Dhaka, June 8: After several days, Dhaka was drenched in rain. On Thursday (June 8) morning, there was light rain in various parts of the capital. However, it did not provide much relief from the heat.
As the sky in the capital is cloudy, the weather remains unsettled. For some time now, the heat wave is blowing almost all over the country including the capital. The temperature has crossed 40 degrees Celsius in some places and the heat wave has intensified. People all over the country including the capital are suffering in the intense heat. People's life has become miserable due to continuous heat.
On Wednesday, the highest temperature in the country was 41.5 degrees Celsius in Rajshahi. The maximum temperature in Dhaka was 37.5 degrees Celsius. The Meteorological Department had predicted more rain in different parts of the country on Wednesday. The organization said that it will rain in Dhaka too. Dhaka's sky was slightly cloudy on Wednesday. On this day, there was drizzle in the northern part of the capital.
However, since Thursday morning, the sky of Dhaka is covered with clouds. The sun did not appear until 11 o'clock. In the morning, there was light rain in different parts of the capital including Jatrabari, Gulistan. According to the weather forecast for the next 24 hours from 6 pm on Wednesday, many places in Chittagong division and two or two places in Rangpur, Rajshahi, Dhaka, Mymensingh, Khulna, Barisal and Sylhet divisions may experience rain or thunder with gusty winds. During this time, the day temperature may drop slightly across the country and the night temperature may remain almost unchanged.
Intense heatwave is sweeping over Rajshahi, Pabna, Naogaon, Dinajpur, Jessore and Chuadanga districts. Mild to moderate heat wave is prevailing over Dhaka and Mymensingh divisions along with Sylhet district and rest of Rangpur, Rajshahi and Khulna divisions and may persist, the forecast said.