Bangladesh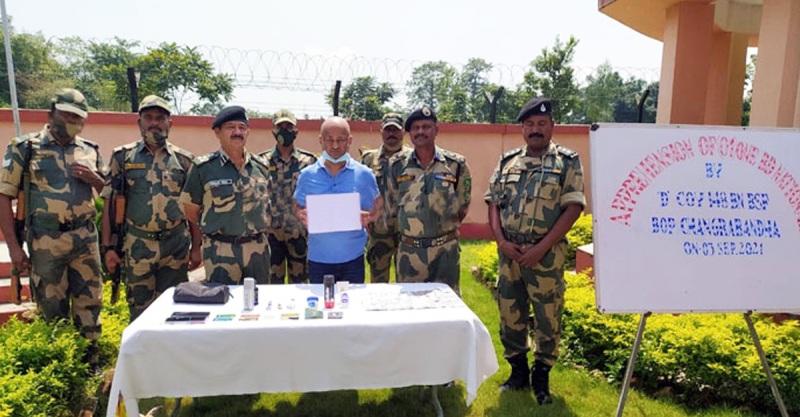 Collected
No response from India to third letter seeking return of Sohail Rana
Dhaka, September 25: Bangladesh Police has sent another letter to the National Central Bureau (NCB) in Delhi to repatriate Sohail Rana, a patron of e-commerce company E-orange and a sacked Banani police inspector (investigation) who fled the country on charges of embezzling customer money.
The police headquarters sent a letter for the third time to the National Central Bureau (NCB) in Delhi on September 18 after not receiving a reply to the letter sent in the previous two phases. However, five days after the letter was sent, there was no response from Delhi. Earlier, a letter was sent from the NCB branch of Bangladesh Police on September 5 in the first phase and on September 7 in the second phase with additional information.
In this regard, Assistant Inspector General (AIG) of the National Central Bureau (NCB) at the police headquarters, Mohiul Islam, said that the letter sent to the Delhi NCB on September 7 seeking the return of Sohail Rana, who was arrested in India, was not received. However, we did not receive a reply to any of the three-point letter.
Earlier, Mohiul Islam had said that since Sohail Rana was arrested in India, the country also has some legal obligations. However, we are taking the kind of initiative that needs to be taken by the police. However, the Ministry of Foreign Affairs will have to take the effective initiative to bring Sohail Rana back to the country.
It may be mentioned that on September 3, Sohail Rana was caught by the Border Security Force (BSF) in Changrabanda, Coochbehar, West Bengal, India. The next day it was published in an Indian media. Sohail Rana, who was arrested by the BSF, is the patron of E-orange, a well-known e-commerce company which has embezzled crores of taka from its customers. He was working in Dhaka Metropolitan Police. The sister and brother-in-law of this police inspector of Banani police station used to run e-commerce company 'E-orange'.
On August 17, Md. Taherul Islam, a customer filed a case against E-orange for not getting the product for months even after paying in advance. At that time, 37 other victims of cheating were present with him. The case was filed on the charge of embezzling Tk 1,100 crore from the customer.
The accused in the case are Sonia Mehzabin, owner of E-orange, her husband Masukur Rahman, Amanullah, Bithi Akhter, Kauser Ahmed and Banani police inspector Sohail Rana.