Bangladesh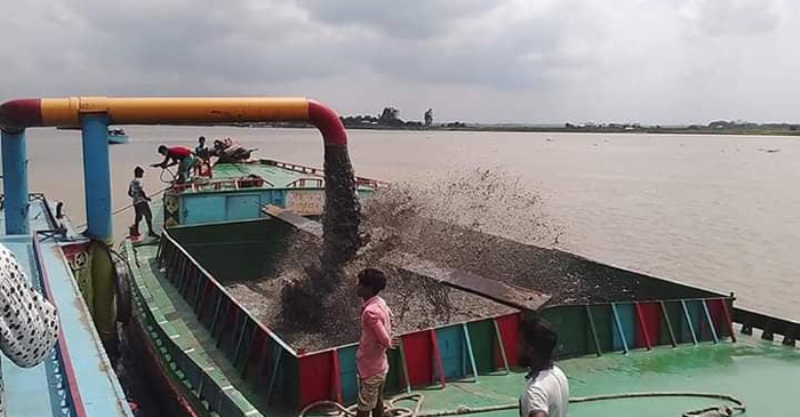 Photo: Collected
No sand extraction from Meghna river: Supreme Court
Own Correspondent, Dhaka, May 30: The Appellate Division has ruled that sand cannot be extracted from the Meghna River in Chandpur.
The Appellate Division headed by Chief Justice Hasan Foez Siddique quashed the High Court's verdict on Sunday.
Deputy Attorney General Kazi Mainul Hasan appeared for the state in the court. Barrister Ajmalul Hossain QC was in favour of Selim Khan. Later, Deputy Attorney General Kazi Mainul Hasan said that with the reversal of the High Court judgment, local UP chairman Selim Khan has no chance to extract sand from the Meghna River.
Earlier, on April 4, the Appellate Division Chamber Court stayed the High Court's decision to allow sand extraction from the Meghna submarine in Chandpur. The matter was referred to the full bench of the Appellate Division for hearing.
Appellate Division Chamber Judge M Enayetur Rahim passed the order after hearing the state's appeal.
Chairman of Laxmipur Union Parishad No. 10 of Chandpur Sadar Upazila Md. Selim Khan had filed a writ petition in 2015 seeking directions to conduct hydrographic survey on Meghna river (21 mouzas in Chandpur Sadar and Haimchar area) at public expense. The High Court ruled in that writ on April 5, 2018. The verdict directed the concerned persons including the district administration to allow sand extraction from the Meghna submersible located in 21 mouzas of Chandpur.
On March 15 this year, the High Court stayed the judgment and the state sought leave to appeal to the concerned branch of the Appellate Division.