Bangladesh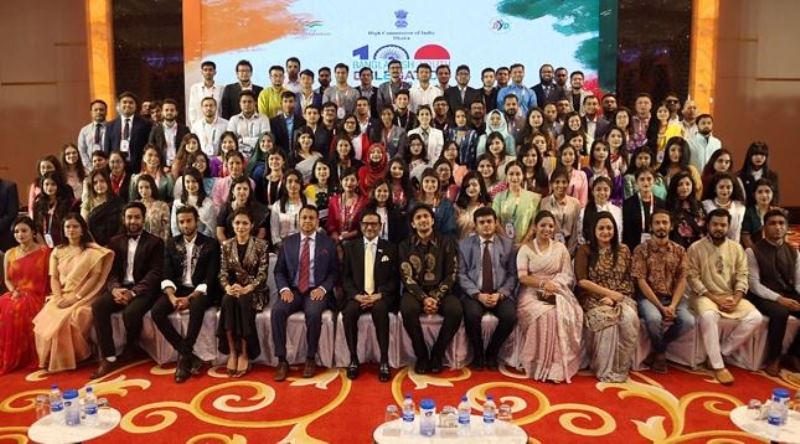 Photo: Collected
No walls between India and Bangladesh: Obaidul Quader
Own Correspondent, Dhaka, Oct 12: Awami League General Secretary and Road Transport and Bridges Minister Obaidul Quader said that there is no wall between India and Bangladesh. Many problems have been solved in continuity in the development of relations between the heads of the two countries. He expressed hope that all unresolved issues will be resolved.
He said these while speaking as the chief guest at the flag-off ceremony of the 100 youth delegation's visit to India at an elite hotel in Dhaka's Banani on Tuesday (October 11) night. Obaidul Quader commented that the hatred-enmity has delayed the relationship between Bangladesh and India.
Obaidul Quader told the youth delegation, "You will travel to different places in India for the next week. Indian High Commission finds brilliants through talent hunting programme. You are ahead. After visiting India, he will come to Bangladesh and work as a youth representative to spread the experience there."
Actor Arifin Shubo was the special guest at the event. Among others, the Assistant High Commissioner of India in Dhaka, Dr. Binoy George, spoke. Indian High Commission Political Secretary Animesh Chowdhury, Energy Secretary Prateek Nagy, and members of Youth Delegation Alumni were present.
On Wednesday (October 12), a delegation of 100 Bangladeshi youths will visit India. These youth representatives are accompanied by journalists, athletes, doctors, artists, and engineers.
During this eight-day visit, they will meet and exchange views with important people from the Indian government, education, business, science, and technology sectors. The youth delegation will also visit important historical and cultural places in India. The tour has been specially arranged so that the delegates have an opportunity to experience the rich and diverse heritage of India.
Bangladesh Youth Delegation Programme started in 2012. This is the eighth time Bangladesh Youth Delegates have visited India this year. This time auditions were held outside Dhaka for the first delegate selection in Rajshahi and Chittagong. This process is widely appreciated. The High Commission was impressed with the enthusiasm and enthusiasm of the participants during the entire selection process.
The Bangladesh Youth Delegation this year has a mix of participants from different walks of life and includes participants from across the country.