Bangladesh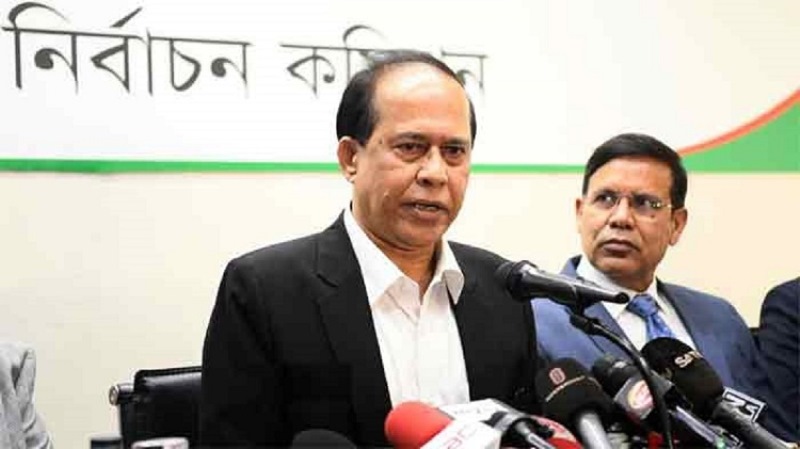 Photo: Collected
Not disappointed as EVM project stalled: CEC
Dhaka, January 26: Chief Election Commissioner (CEC) Kazi Habibul Awal has commented that there is nothing to be disappointed about despite the suspension of the Electronic Voting Machine (EVM) project.
He made this comment while talking to reporters after the commission meeting at Agargaon election building in the capital on Wednesday.
The CEC said the plan was to vote on EVMs in a maximum of 150 seats subject to availability. There is no question of disappointment here. We have not yet decided whether the EVMs we have will be 50, 40 or 30 seats. If the EVMs we have are functional, we will elect as many as possible. Not sure about this yet. How many constituencies can vote in EVM will be decided later.
He said that in the overall economic context of the country, the government did not agree to buy two lakh more EVMs. Although the project was postponed, I was not disappointed.
Kazi Habibul Awal said that after the suspension of the project, the position of the commission has been highlighted. Don't want to repeat the same thing. The issue of EVMs is not my personal matter, there is no disappointment. A decision has been reached, the government is not able to provide EVMs due to the overall economy. We have no reaction here.
The Election Commission had sent a project proposal to the Ministry of Planning to buy 2 lakh EVMs at a cost of Tk 8,711 crore 44 lakh for the purpose of EVM voting in 150 seats in the National Assembly elections. The government rejected the proposal citing financial crisis.