Bangladesh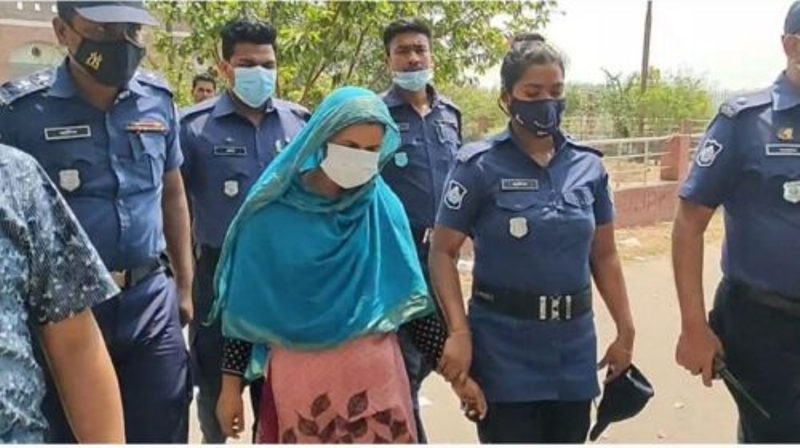 Collected
Not Napa syrup, mother poisoned boys to death: Brahmanbaria Police
Dhaka, March 17: Two children in Ashuganj upazila of Brahmanbaria did not die after consuming Napa syrup. Rima, the mother of the two children, killed them by mixing poison with sweets. She later claimed that her sons had died after consuming Napa syrup. Ashuganj Police Officer-in-Charge (OC) Azad Rahman said on Thursday (March 17).
Ismail Hossain, a brick kiln worker and father of two children, has filed a case in this regard. The children's mother Rima Begum and her boyfriend Safiullah have been made accused in the case. Police arrested Rima Begum and sent her to court. She was arrested earlier in the day.
OC Azad Rahman said, "Rima Begum killed her two children on purpose. Ismail Hossain, the father of the children, came to know about his wife's extramarital affair with Safiullah. Rima used a SIM provided by Safiullah. On Wednesday night (March 16), Ismail searched for his wife's mobile phone, but she could not show the mobile. There was a quarrel between the two. Later, when the police went to their house, Rima Begum confessed to killing the children."
He further said, "Rima Begum worked as a laborer in a flat. There she formed an illicit relationship with Safiullah, who promised to marry her. However, the condition was that the two children must be killed. Later, on March 10, Rima planned to feed her two sons poisoned sweets. When they get sick, she bought Napa syrup from the local pharmacy and fed them. Later, she claimed that the two children died after consuming the syrup."
"It simply came to our notice then. The incident was discussed across the country. We work on the call list formula. In the meantime, she (Rima Begum) has confessed," added OC Azad Rahman.
The deceased have been identified as Yasin Khan, 7, and Morsalin Khan, 5, sons of Ismail Hossain of Durgapur village under Durgapur union of Ashuganj upazila.