Bangladesh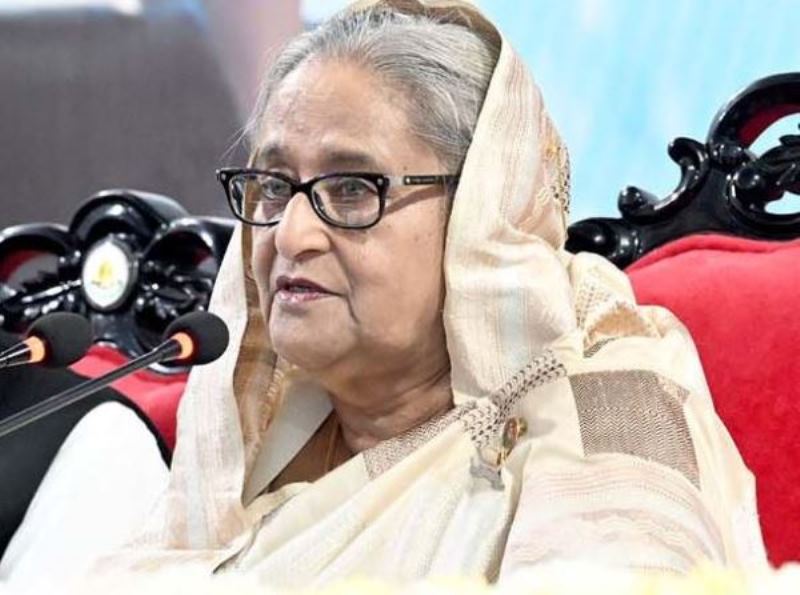 Photo: PID
Nothing to worry about sanctions: PM to RAB
Dhaka, March 20: Prime Minister Sheikh Hasina has said that there is nothing to worry about regarding the US sanctions on RAB.
She said, those who want to question the entire force by spreading defamation against an institution, should be identified.
The Prime Minister addressed the members of the police elite force RAB on Sunday (March 19) while attending the 19th-anniversary ceremony. The establishment anniversary ceremony of the elite force started at RAB headquarters in Kurmitola of the capital at 10 am. RAB's slogan for this year's founding anniversary was 'Public trust in security'.
The Prime Minister said that one country had banned RAB. Many people were nervous at first because of this. But there is nothing to panic here. Because this is our country. We brought freedom with blood. We know who does what in our country; We will judge. You have to work with that confidence.
Commenting that some anti-national forces are maligning Bangladesh abroad, the Prime Minister said that they do not see any good work of Bangladesh. The habit of some anti-national forces is to go abroad and defame Bangladesh.
She said, "They may get some financial or other benefits by defamation. Those of us who work with different skills and success are first defamed. But I will say, in this case, no one should take the trouble."
Referring to the need to identify those who are questioning the country abroad, the head of government said, "We have to find out why and for what purpose they are doing this. Since I am in the government, I can say, who did good, who did bad; We can judge that. We judge our crimes; Many developed countries do not. Crime is tried here. We will go with gay confidence."
Sheikh Hasina said, "Our campaign against militants was the most important. Militancy can never improve any country. RAB has a strong role in every field including narcotics, arson, natural disasters, and militancy suppression. RAB is performing its duties efficiently against the militants in the hills as well. The network of militants has been caught."
"We have to be vigilant and take measures against cybercrime as well. All our intelligence agencies including RAB have to play their proper role. We have done digital Bangladesh for the welfare of people, not for the welfare of people. Everyone should remember this," she added.