Bangladesh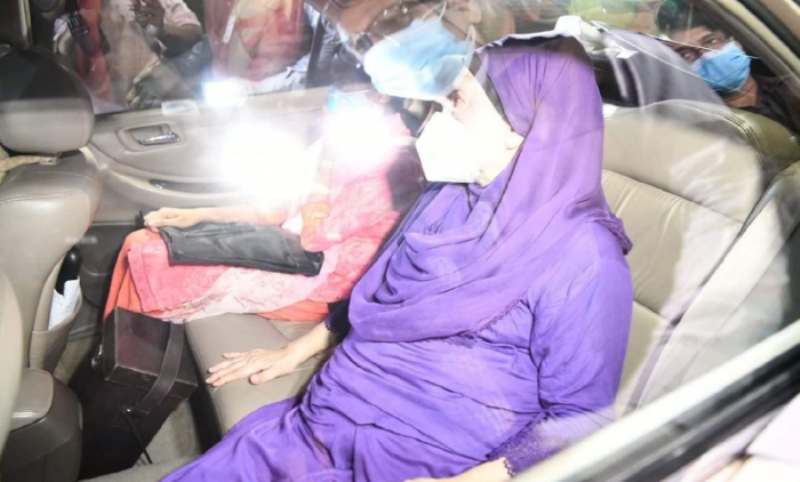 File photo
Notification issued suspending Khaleda Zia's sentence for another 6 months
Dhaka, Sept 19: BNP Chairperson Begum Khaleda Zia's sentence has been suspended for another six months. Recently, a notification in this regard has been issued by the Department of Security Services of the Ministry of Home Affairs. This information is known from related sources.
Earlier, on September 10, Khaleda Zia's sentence was suspended and the file was sent to the Home Ministry with an opinion on extending the release period by another six months. Law, Justice and Parliamentary Affairs Minister Anisul Huq gave this information to reporters at the secretariat that day.
According to the notification, as before, Khaleda Zia will receive treatment from her residence in Dhaka and during this time she will not be able to go outside the country - the period of suspension of sentence has been extended on these two conditions. With this, the release period of Khaleda Zia, who was imprisoned for the eighth time, was extended.
Earlier, Khaleda Zia's family appealed to the Home Minister for her release and permission to go abroad for better treatment.
When the corona pandemic started in March 2020, in view of the family's request, the government suspended the sentence and released the imprisoned Khaleda Zia conditionally for six months. After that, the suspension period was extended eight times at the request of the family.