Bangladesh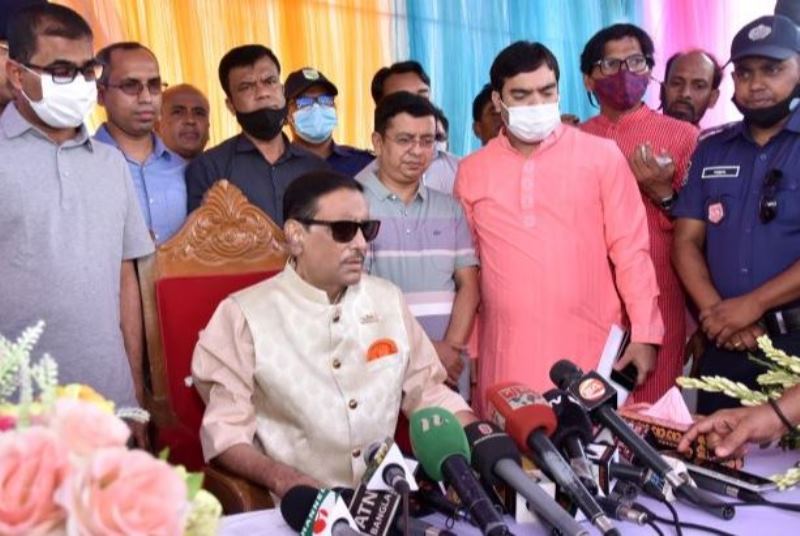 Photo: Collected
Obaidul Quader not interested to take part in country's presidential race
Dhaka, February 6: Awami League General Secretary Obaidul Quader said that there is still a lot of work to be done as a minister, I personally have no interest in going to such a big position (President) leaving the responsibilities incomplete. No one even proposed to me.
Obaidul Quader said this at a press conference on contemporary issues at the Secretariat on Sunday. Presidential election on February 18. But the ruling Awami League does not see any trouble - Obaidul Quader said, "Is there ever any trouble about the presidential election?" It is not a matter of confusion, we will announce our candidature in time. It will be as per rules. Prime Minister Sheikh Hasina is the head of the parliamentary party. He is the one thinking about it. You will know in time.
When attention was drawn to the fact that you are among the presidential candidates under discussion, the bridge minister said, 'Look, I have already stated my opinion. I don't like saying it over and over again. If I was interested in being a candidate, I would have said so publicly. Here's what Hide & Seek needs. I don't think I have the qualifications required for the post of President. I have said that I am not qualified to sit in this position. Discussions may take place. But I am not interested nor has anyone offered me any such offer. I am a working man.
"I run, and run. Having become the general secretary for the third time, I have a lot of work left for the party. A lot of work is left in the Ministry of Road Transport and Bridges. I have no interest in going to such a big position leaving the responsibilities incomplete," he added.
Obaidul Quader said, "It is my duty to fulfill the duties given by the Prime Minister. This is my commitment, I don't want to give any new commitment."
When asked if the president will be made a politician or from outside, he said, I cannot say whether it will be a politician from outside. It will clear up in a few days.
A letter was sent to Japan on behalf of BNP. Recently, the government came to know about that letter. In that letter, it is said that BNP is the biggest party in the country and Ziaur Rahman came to power through voting. Obaidul Quader said, "You are a journalist, you say that Ziaur Rahman came to power through election or a friend's pipe? Everyone knows it, there is no need to say it again."