Bangladesh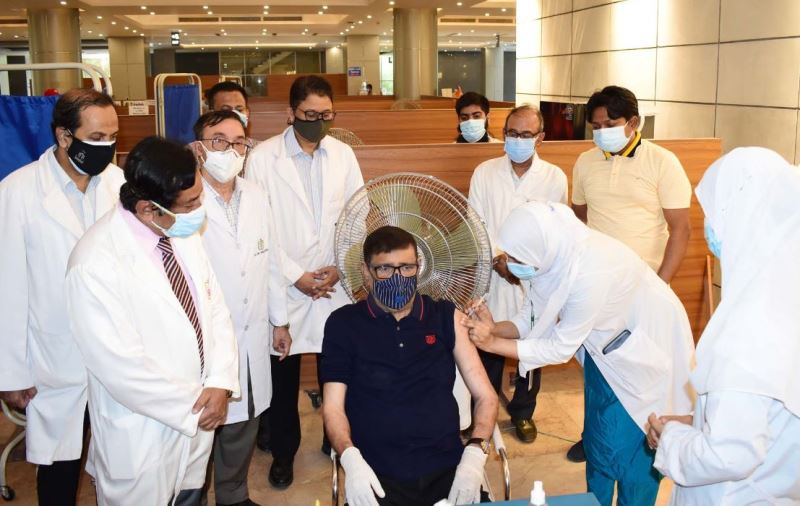 PID
Obaidul Quader receives corona vaccine
Dhaka, March 31: Awami League General Secretary and Road Transport and Bridges Minister Obaidul Quader has been vaccinated against coronavirus.
Bangabandhu received the first dose of vaccine at Sheikh Mujib Medical University (BSMMU) at 10.30 am on Wednesday.
According to the Department of Health, a total of 53,19,679 people have been vaccinated so far in the national immunization program across the country. Among them are 33 lakh 10 thousand 141 men, 20 lakh nine thousand 538 women.
Of the vaccine recipients, 931 have had side effects so far.
Among the vaccinated are 16 lakh 48 thousand 29 people in Dhaka division, 2 lakh 57 thousand 132 people in Mymensingh division, 10 lakh 71 thousand 910 people in Chittagong division, 6 lakh 3 thousand 685 people in Rajshahi division, 5 lakh 42 thousand 474 people in Rangpur division, six lakh 85 thousand 970 people in Khulna division, two lakh 34 thousand 219 people in Barisal division and two lakh 76 thousand 260 people in Sylhet division.