Bangladesh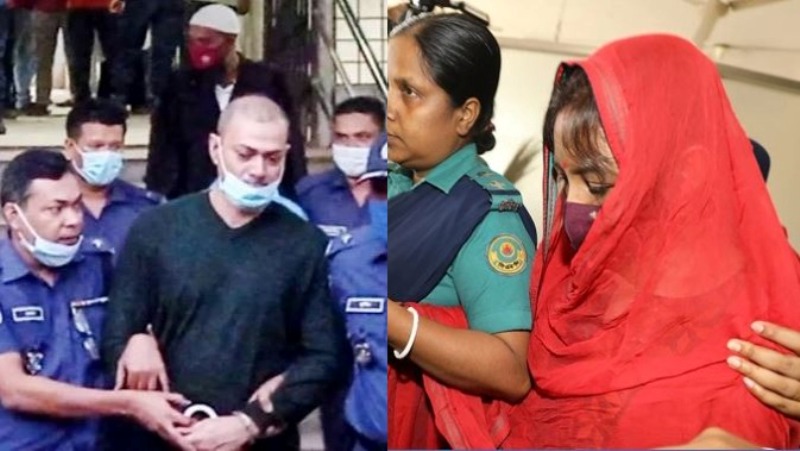 Collected
OC Pradeep gets 20, wife Chumki 21 years imprisonment in corruption case
Dhaka, July 27: The court has sentenced Pradeep Kumar Das, the suspended Officer-in-Charge (OC) of Teknaf police station to 20 years and his wife Chumki Karan to 21 years in the Anti-Corruption Commission (ACC) case on charges of acquiring illegal wealth. At the same time, confiscation of illegally acquired assets has been ordered in favor of the state. On Wednesday (July 27), Chittagong Divisional Special Judge Munshi Abdul Majid's court announced the verdict on various sections and terms.
The judgment acquitted Pradeep under Section 26(2) of the Prevention of Corruption Act, but sentenced his wife, Chumki Karan, to one year's imprisonment and a fine of one lakh taka, in default of payment and one month's imprisonment. Both were sentenced to eight years imprisonment under Section 27(1) of the Prevention of Corruption Act. On the other hand, under section 5(2) of the Abuse of Power Act, the couple was sentenced to two years imprisonment and a fine of Tk 10,000.
In the verdict, Pradeep and his wife were sentenced to 10 years in prison and fined Tk 4 crore under the Money Laundering Act, 2012. Both the accused were present in the court when the verdict was announced. Later, the court ordered to send them to jail on warrant.
In the case, ACC lawyer Mahmudul Haque said that the accused have been sentenced in separate sections in the case. A section carries a maximum imprisonment of 10 years. The court has mentioned in the verdict that all the sentences will be effective together. Although the sentence is more, they have to serve a maximum sentence of 10 years as they are effective together.
The ACC lawyer also said that out of the 29 witnesses in the charge sheet of the case, 24 testified in court on behalf of the ACC. Two have testified for the accused.