Bangladesh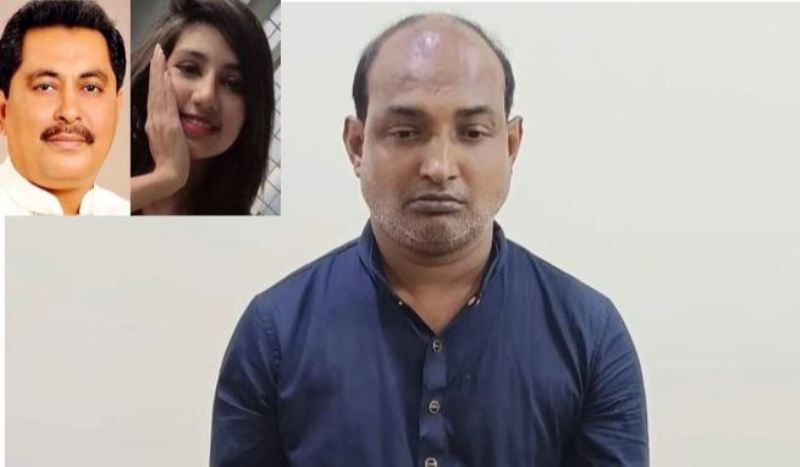 Collected
One arrested with weapons for killing Tipu-Preeti
Dhaka, April 1: Dhaka Metropolitan Detective Branch (DB) police have arrested a man named Arfan Ullah Damal on suspicion of involvement in the murder of Awami League leader Zahidul Islam Tipu and college student Samia Afran Preeti at Shahjahanpur in the capital.
On Friday (April 1) morning, DB Motijheel Division Deputy Commissioner (DC) Rifat Rahman Shamim said a meeting was held at Rupali Samaj Unnayan Sangstha behind Kamalapur Railway School and College along with some others including Arfan Ullah Damal before the assassination of former general secretary of Dhaka Motijheel Thana Awami League Zahidul Islam alias Tipu. The perpetrator has been arrested with weapons. An arms case is being filed against him at Motijheel police station. Tipu will be remanded in custody for questioning. The recovered weapon will also be tested.
According to the investigation sources, the arrested Damal is known as a local Juba League leader. Several groups of top terrorists, including Damal, met before the killing. Sensational information has been found after the remand of Masum Mohammad Akash, the main killer of the murder. Akash, who is in remand, has already given the information about the cause of the murder and the name of the mastermind.
Awami League leader Zahidul Islam Tipu was shot dead in front of Butter showroom near Islami Bank in Shahjahanpur around 10:15 pm on March 24. A college student named Samia Afran Preeti (19) was also killed in the rickshaw. Tipu's driver Munna was also shot.
Tipu's wife Farhana Islam Dolly, a reserved councilor of Dhaka South City Corporation (DSCC), filed a murder case with Shahjahanpur Police Station on the same night after the shocking murder. Unidentified persons were accused in this.