Bangladesh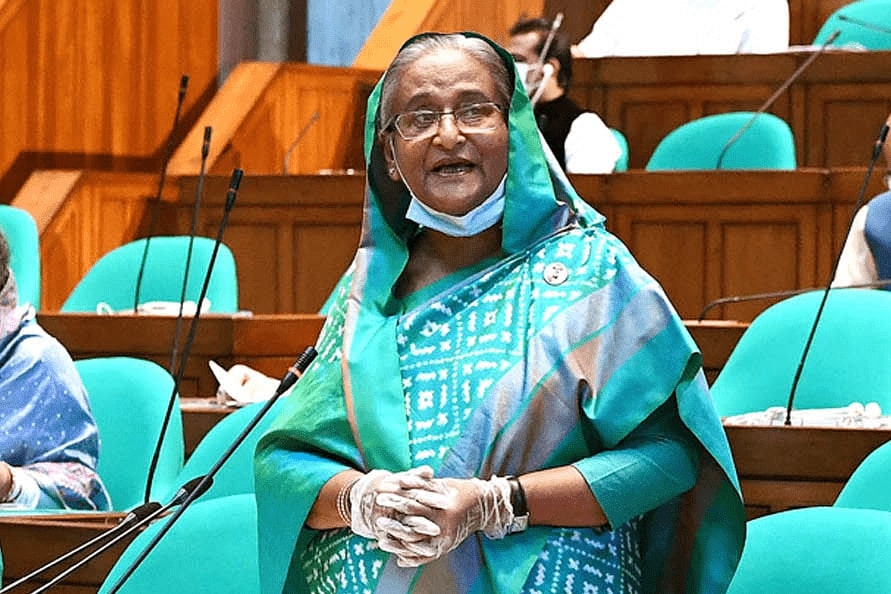 Collected
One can reach the heart of the people through the practice of culture: Sheikh Hasina
Dhaka, January 27: Prime Minister Sheikh Hasina has said that people can be brought closer to their hearts through culture. The Prime Minister said this while inaugurating 'Bangabandhu National Recitation Festival 2020-22' and awarding 'Bangabandhu Sheikh Mujib National Recitation Medal 2020-22' (virtual) on Thursday.
She joined the video conference from Ganobhaban at the event organized at Bangladesh Shilpakala Academy.
Sheikh Hasina said that much can be said through poetry. Politicians talk a lot, but people are much more inspired by a poem. Through poetry, through song, through drama, through culture, it is possible to reach the heart of man. At that time, the Prime Minister highlighted the power of poetry and the contribution of drama, poetry and song in the liberation struggle of Bangladesh.
Highlighting the contribution of poetry in the liberation struggle of Bengalis, she said, "We have been hit many times. But the Bengalis did not sit still. But every time they protested. Those who helped us ... they are poets, artists, writers, reciters. The anti-British movement went ahead with this drama."
"We know the power of a poem. After August 15, 1975, when no political activities could be carried out, the language of protest came out through poetry," she added.
She said, "After inspiring the people, after the assassination of Father of the Nation Bangabandhu, I would say that poets have had the most contribution in the movement of this country .... I am grateful to everyone. Many have written plays, written poems, published books. For which many have been arrested. But it did not stop.
"When we started the anti-authoritarian movement, we still had to move forward through street plays, poems and recitations. There are many obstacles," the Prime Minister added.
Expressing her interest and love for poetry, the Prime Minister said, "I myself have been to such festivals many times. I heard and saw the performance sitting in the back row."