Bangladesh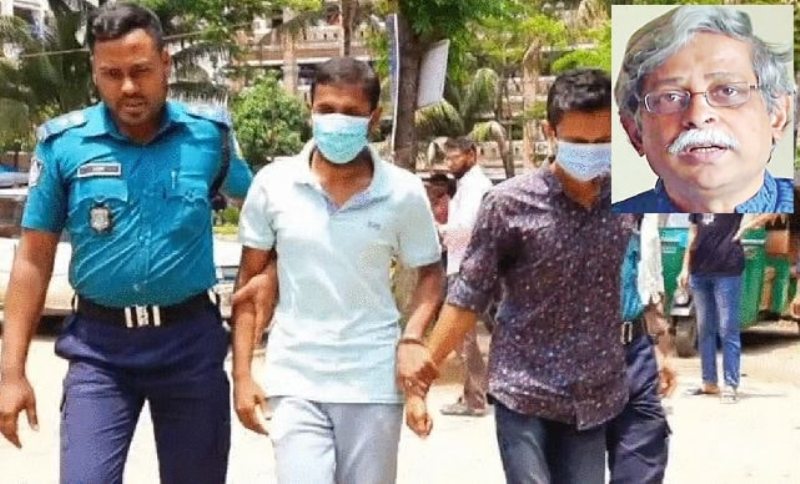 Collected
One sentenced to life for attempted murder of Dr. Zafar Iqbal
Dhaka, April 26: Faizul Hasan alias Faiz has been handed a life imprisonment and fine of Tk 20,000 for attempting to murder popular author and retired professor of Shahjalal University of Science and Technology Dr. Muhammad Zafar Iqbal. At the same time, the court sentenced his friend Sohag Mia to four years in prison.
Nurul Amin Biplob, a judge (District and Sessions Judge) of the Sylhet Divisional Terrorism Terrorism (District and Sessions Judge), passed the verdict on Tuesday at 12 noon. Besides, Faizul's father Maulana Atiqur Rahman, mother Minara Begum, brother Enamul Hasan and Mama Sunamganj District Krishak League leader Fazlul Haque were acquitted in the verdict.
The house of the convicted village is in Dirai upazila of Sunamganj district of Greater Sylhet. They were living in a rented house in Sylhet city.
Dr. Zafar Iqbal was attacked during the ceremony at the open stage of SUST campus on the afternoon of March 3, 2018. Madrasa student Faizul Hasan stabbed Zafar Iqbal's head and neck with a knife.
At that time, the students and teachers handed over the attacker Faizul to the law enforcers. Zafar Iqbal was taken to Sylhet MAG Osmani Medical College Hospital in critical condition and later to the Combined Military Hospital in Dhaka by helicopter. After a long treatment there, Zafar Iqbal became healed.
Shabiprabi Registrar Muhammad Ishfakul Hossain filed a case under the Anti -Terrorism Act at the Jalalabad police station of the Metropolitan Police.
Jalalabad Police Station Officer-in-Charge Shafiqul Islam filed the charge sheet against six persons including Faizul on July 16, 2018.
On October 4 of that year, the trial began by forming charges against the accused.