Bangladesh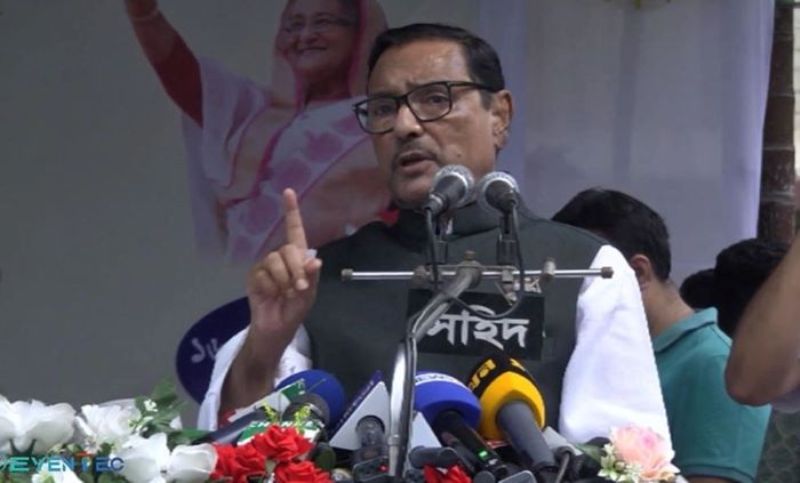 Collected
Our oath is to conduct fair and acceptable elections: Obaidul Quader
Own Correspondent, Dhaka, 2 September 2023: Awami League General Secretary and Road Transport and Bridges Minister Obaidul Quader has announced the party's oath and commitment to make the upcoming 12th National Parliament elections free, fair and acceptable. He said, "We will have free, fair and acceptable elections, this is our oath."
He said this in the president's speech after the inauguration of the Dhaka Elevated Expressway at the old trade fair grounds at Agargaon in the capital on Saturday afternoon. Awami League General Secretary called BNP Acting Chairman Tarek Rahman as 'thief and robber', what do the people of Bangladesh mean by this thief? no Our prime minister is Sheikh Hasina. Who is your (BNP) prime minister? The people of Bengal did not respect Chora Tarek, nor will they. You have to fight against them. We must fight together.
Addressing the party leaders present at the rally, he said that the game will be played. The battle ahead, the final game in December. must win can win Because, they have mourning flags in their hands. Sheikh Hasina's victory flag is in our hands. We will reach the golden port of victory. Pointing to the opposition, Obaidul Quader also said, talking about ban and visa policy. US visa ban on Sierra Leone BNP is happy about this too. I say - what Sierra Leone did, you did it. Magura Marka election, you made one crore fake voter list.
Questioning the foreign countries, he said, why visa policy or restrictions will not come on those who will obstruct the next election? We want free, fair and acceptable elections. There are foreign friends here, we want to promise - we will hold free, fair and acceptable elections. This is our promise. There is no point in talking about Sierra Leone.
He said, their (pointing to BNP) demand is only one, Sheikh Hasina should be removed. What sorrow? Why will Sheikh Hasina resign? Does any country have it in its electoral policy?
Obaidul Quader said that Sheikh Hasina has given metro rail, elevated expressway, Padma bridge, Karnaphuli tunnel, hundred bridges in one day, hundred roads in one day. Wait, a hundred and fifty more bridges are coming. It will be inaugurated in one day. What have you (BNP) given? Horse eggs! Watch Hindi serials at home. There is no movement.