Bangladesh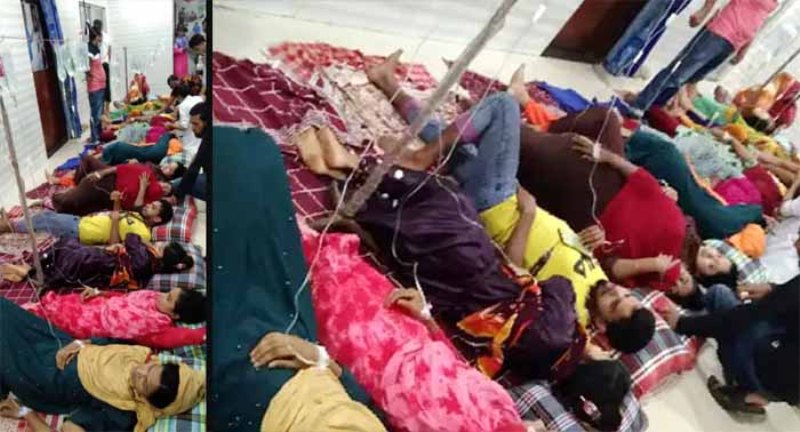 Collected
Over 50 garment workers fall ill after receiving second dose of Sinopharm coronavirus vaccine in Gazipur district
Dhaka, August 27: More than 50 garment workers have fallen ill after taking the second dose of Sinopharm coronavirus vaccine in Gazipur's Kaliakair upazila. They are employees of a company called Mouchak Fashion of Sadma Group in Mouchak area of the upazila. After the incident, the vaccination program has been suspended.
On Thursday (August 26), the workers fell ill and were admitted to several clinics in the Upazila and Konabari industrial areas. In this regard, Gazipur Civil Surgeon Md. Khairuzzaman said, it is initially thought that the workers have fallen ill due to some psychological reason.
According to the factory authorities and the district civil surgeon's office, the second dose of the Sinopharm vaccine was given to the workers at the garment factory from 10 am on Thursday. Within an hour of hundreds of workers being vaccinated, more than 50 workers fainted. Later they were admitted to various clinics in their own factory.
The sick workers said they felt sick about an hour after the vaccination. Then they fainted.
Earlier on Tuesday (August 24) and Wednesday (August 25), some workers fell ill after being vaccinated at the Saturn Textile Limited factory in Gazipura area of ​​Tongi.
According to the workers, about 1200 workers were given the second dose of modern vaccine in the factory on Tuesday. On this day four workers fell ill. They were treated at the hospital. They joined work on Wednesday morning. But other workers fell ill on that day. This spread panic. The sick workers were later taken to the local Imperial Hospital for treatment. In this situation, the owner announced the factory holiday on Wednesday.