Bangladesh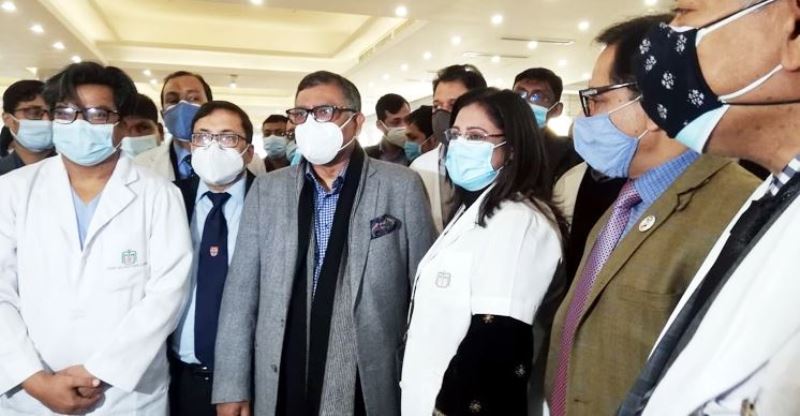 Collected
Oxford-AstraZeneca vaccine is the safest in the world: Zahid Maleque
Dhaka, January 28: Health Minister Zahid Maleque has hailed the Oxford-AstraZeneca vaccine as the safest Covid-19 vaccine in the world.
"The Oxford-AstraZeneca Covid-19 vaccine is the safest vaccine ever discovered in the world. There are no side effects to this vaccine," the health minister said.
He added, "Get vaccinated without fear. What follows next after vaccination, will be done. Please do not be afraid. A member of the cabinet has already been vaccinated, and the health secretary has also been vaccinated. Those who have been vaccinated are well and healthy. There were no side effects."
He made the remarks in front of media personnel after inspecting immunisation activities at Bangabandhu Sheikh Mujib Medical University (BSMMU) Convention Center around 11:15 am on Thursday (January 28). Vaccination activities are going on through four registration points and four vaccination points.
"The vaccine is meant to save lives," he said. "So don't spread rumors about this vaccine. Those who are spreading confusion are not doing well and they never wish the people of the country well."
The Health Minister said, "Prime Minister Sheikh Hasina is our hero. She is the first to start vaccination activities in the country. A pleasant atmosphere is prevailing through the vaccination activities. The countrymen are very happy."