Bangladesh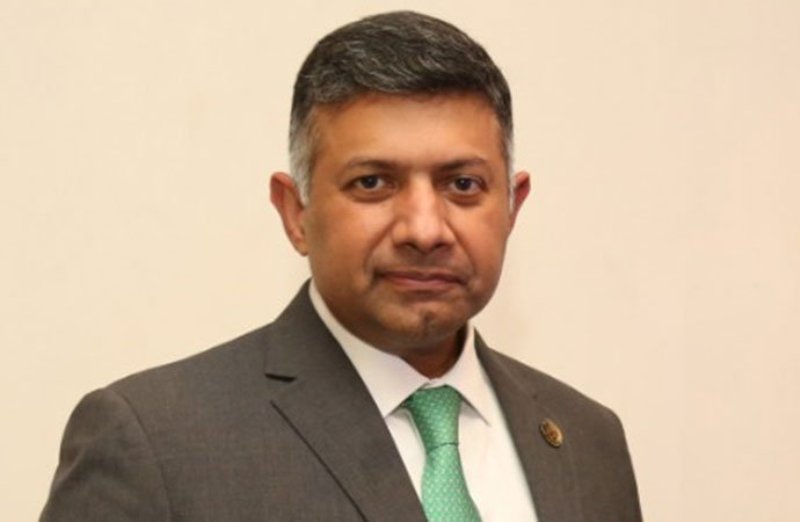 File photo
Padma Bridge Bengal's 'Cultural Connector': Indian High Commissioner
Own Correspondent, Dhaka, June 23: Indian High Commissioner in Dhaka Vikram K Doraiswami congratulated Bangladesh on its achievement in building the country's longest bridge as a result of Prime Minister Sheikh Hasina's tough but courageous decision, saying the Padma Bridge is closely related to the traditional Bengali culture.
Doraiswami said that despite being a big project, the Padma Bridge is not only a huge structure in terms of bricks and steel but also a symbolic link between the culture and passion of the people on the other side of the Padma River. He told reporters at the Indian High Commission on Tuesday evening, "The bridge connects much more than business; It connects people, it connects emotions and it connects Bengali culture."
The Indian High Commissioner made the remarks four days before the inauguration of the Padma Bridge, which was built entirely with Bangladesh's own funds. He said it was also a "good time" for Bengalis in India.
Doraiswami said the Padma Bridge will connect not only the economies of the south and west of the country, but also the sub-regions and obviously India. "From that perspective, we are delighted in India as a country that has been waiting for a long time to expand its connectivity across the sub-region," he said.
The High Commissioner said that when the Bangladesh government planned to build the structure with foreign loans in early 2010, we (India) were the first country, we promised to support the project in any way possible. But when the Prime Minister of Bangladesh decided to build the bridge with her own (internal) funding, India again strongly supported her decision and we loudly and openly supported her.
The High Commissioner said that Sheikh Hasina's decision to go ahead with the project has proved to be the right one and New Delhi is looking forward to see the benefits of 'connectivity, economic progress and easy travel' as a result of this great progress.
"Not only Bangladesh and India, but also Nepal in particular will be able to enter Bangladesh faster because of the Padma Bridge and I think it will make a significant contribution to the poverty alleviation programme and economic activities," Doraiswami said.
When asked if the bridge would attract more Indian investment in Bangladesh, the ambassador said it was "surely, 100 percent" and explained that it will be easier to grow more businesses in Bangladesh if communication was easy and affordable.