Bangladesh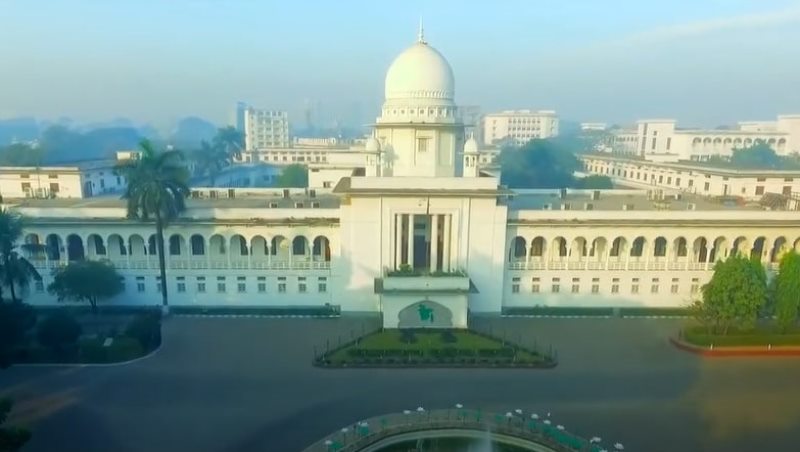 Screengrab from YouTube
Padma Bridge is a national asset, opponents are enemies of the nation: High Court
Dhaka, June 27: The High Court has heard a rule on the question of forming a commission to find out the conspirators behind the creation of a false story of corruption in the Padma Bridge construction deal. The High Court has fixed Tuesday (June 28) for further hearing and order on the rule.
Referring to the Padma Bridge as a national asset and the pride of the country, the High Court said those who oppose such national assets are enemies of the nation. A bench of the High Court comprising Justice Md Nazrul Islam Talukder and Justice Kazi Md Izarul Haque Akand made the remarks on Monday (June 27). The court asked, "If there was no conspiracy, why did the World Bank stop financing the Padma Bridge?"
The court observed, "The Padma Bridge is our national asset. It is our pride. Those who are against such national interests and development, they are the enemy of the nation, the enemy of the country, they need to be identified."
Deputy Attorney General AKM Amin Uddin Manik represented the state in the court and senior lawyer Md Khurshid Alam Khan represented the ACC.
Earlier on Saturday (June 25), Prime Minister Sheikh Hasina inaugurated the country's longest Padma Bridge by unveiling it at the Mawa end.
The Deputy Attorney General said the High Court had fixed Monday (June 27) for hearing after presenting the issue of the rule on the Padma Bridge to the court on June 26. The High Court has fixed Tuesday (June 28) for further hearing and order after hearing the matter on the scheduled date today.
A report was published in a national newspaper on 14 February 2017 under the headline 'Yunus demands justice: Awami League and like-minded parties unite'. The High Court issued the rule on February 15, citing reports from various newspapers.
At that time, to find out who was creating false stories about the corruption of the Padma Bridge and to find out the real conspirators, why not form a commission under the Inquiry Act 1965 (Section 3) and bring the culprits to justice? The High Court had issued a self rule seeking to know that.