Bangladesh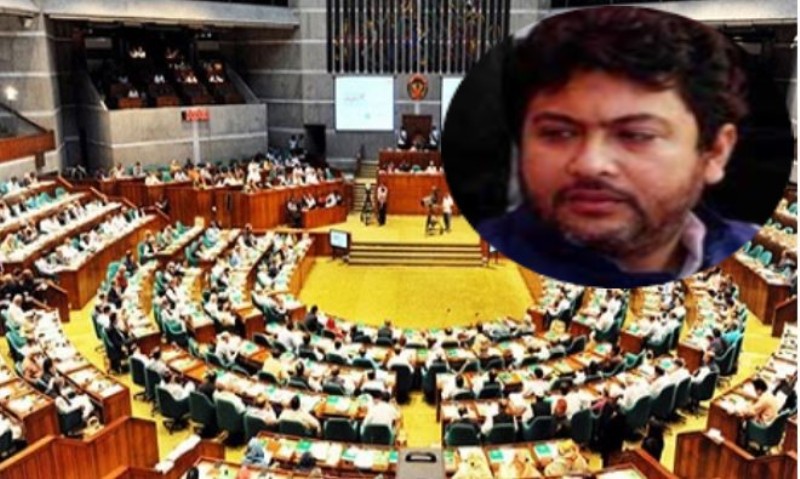 File photo
Padma Bridge: MP demands sanctions against Yunus-Hillary Clinton-Cherie Blair
Own Correspondent, Dhaka, June 29: A Member of Parliament (MP) has demanded sanctions on Nobel laureate economist Dr. Muhammad Yunus, former US Secretary of State Hillary Clinton and former British Prime Minister Tony Blair's wife Cherie Blair over conspiracy and false allegations of corruption in the construction of Padma Bridge.
Faridpur-4 MP Mojibur Rahman Chowdhury Nixon has demanded sanctions on them from Bangladesh.
He made the demand while participating in the general discussion on the budget for the fiscal year 2022-23 on Tuesday (June 28).
Awami Juba League presidium member Mojibur Rahman Chowdhury Nixon said, "I would like to say with great difficulty why I had to fall victim to this conspiracy without comitting any crime. In the meantime, it has been proven in the Canadian court that no corruption has taken place here. In order to prevent the implementation of the Padma Bridge, those involved in this conspiracy at home and abroad must be brought under the law."
He also demanded sanctions against Dr. Yunus, Hillary Clinton and Tony Blair's wife so that they cannot come to Bangladesh in future and conspire anew. Nixon also demanded that Bangladesh bring those involved in the conspiracy to justice with sedition cases. Among them are former Prime Minister Khaleda Zia and her eldest son Tareq Rahman.
He said that expatriate Bangladeshis play a big role in the country's economy. The wheel of the economy continues to move through the remittances they send. The expatriates were reportedly harassed in various ways at the airport. He drew attention to setting up a tax and customs cell at the third terminal so that these remittance fighters would not be harassed at the airport.