Bangladesh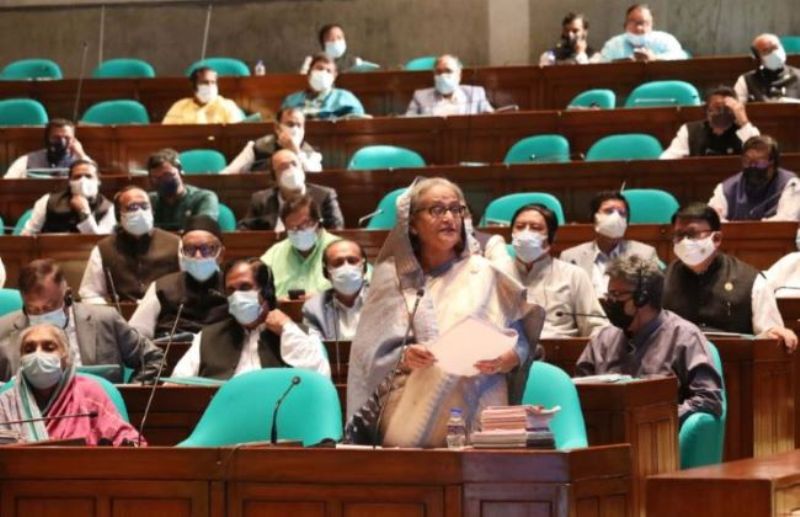 File photo
Padma Bridge will help deal with floods: PM
Own Correspondent, Dhaka, July 1: Noting that necessary steps have been taken for relief and rehabilitation in the flood-hit Sylhet region, Prime Minister Sheikh Hasina said there is a danger of floods in the southern part of the country in the future. Floods in the south come towards the Bengali month of Bhadra. The government has made necessary preparations to deal with the floods. We can also deal with this flood.
She hoped that the Padma Bridge would help in dealing with the floods.
She made the remarks in her concluding address to the budget session of the National Parliament on Thursday (June 30). In the session chaired by Speaker Dr. Shirin Sharmin Chowdhury, she said efforts are being made to overcome the flood damage in Sylhet division and Netrokona district. Necessary relief has already been provided to the victims. Treatment has been arranged. Rehabilitation work is also underway.
Mentioning that the golden door of development has been opened after the opening of Padma Bridge, the Prime Minister said, many people have raised questions about the cost of Padma Bridge. But reviewing the reality, this cost is not comparatively high. When I visited Japan in 1997, we discussed the construction of the Padma Bridge and Rupsha Bridge. Although Rupsha bridge was built at that time, Padma bridge was not built. Later in power, there is no initiative to build this bridge.
"After the World Bank withdrew its funding for the Padma Bridge, we decided to build it with our own funds. After making this announcement in the Parliament, I got a huge response from the people and I have succeeded in building the latest bridge. The bridge will change the communication system of 21 districts in the southern part of the country. It will have a big positive impact on the country's economy. This country is moving forward," she said.
Noting that the budget session of Parliament was lively, the Prime Minister said the session has given ample opportunity to the opposition. Especially BNP leaders got a chance to speak. They have the opportunity to talk as they please. And those of us who are official opposition parties have also discussed. 228 MPs took part in the budget discussion in the session. 38 hours and 57 minutes were discussed. She thanked all the MPs, including the Leader of the Opposition, for taking part in the discussion.
At this time, she presented all kinds of information about the cost of the Padma Bridge. She also gave information about why so much has been spent.