Bangladesh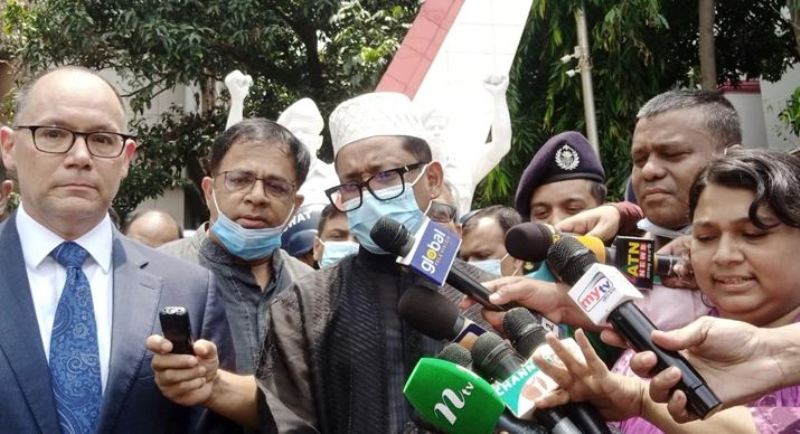 Collected
Padma Bridge wouldn't be a reality if we didn't bounce back after the Holey Artisan incident
Dhaka, July 2: Dhaka Metropolitan Police (DMP) Commissioner Mohammad Shafiqul Islam said, "If we had not bounced back after the unfortunate incident at Holey Artisan Bakery, the Padma Bridge, the Metrorail I see today, would not have been a reality. No foreign technician and engineer would come to Bangladesh at the risk of his or her life."
He was speaking to reporters after paying homage to a sculpture 'Dipta Shapath' in memory of two police officers killed in a militant attack in front of the capital's Gulshan Old Police Station on Friday (July 1st) at noon.
The DMP commissioner said, 'The rise of militancy in Bangladesh is through Harkatul Jihad and JMB. Later, when IS started wreaking havoc in Iraq, some people attacked the Holey Artisan led by Tamim to draw attention to Bangladesh. After the unfortunate incident of Holey Artisan, Bangladesh Police launched a new unit to suppress the militants. Most members of this unit are trained in the United States. America provides arms and protection equipment to Bangladesh. Since then, militant hideouts have been ransacked in various parts of the country, including Chittagong, Sylhet and Khulna divisions, where militancy has tried to spread."
"We are not satisfied with the militancy," he said. "Because militant activities are still visible from time to time. We are monitoring all the issues including the activities of the militants on social media. Besides, small units like CTTC have been set up in different metros and district police including CTTC, ATU at different times. They have arrested militants in raids at various times and the militant network is being disrupted."
"The role that Bangladesh has played in curbing militancy is really commendable," said Peter D. Hass, the US ambassador to Dhaka.