Bangladesh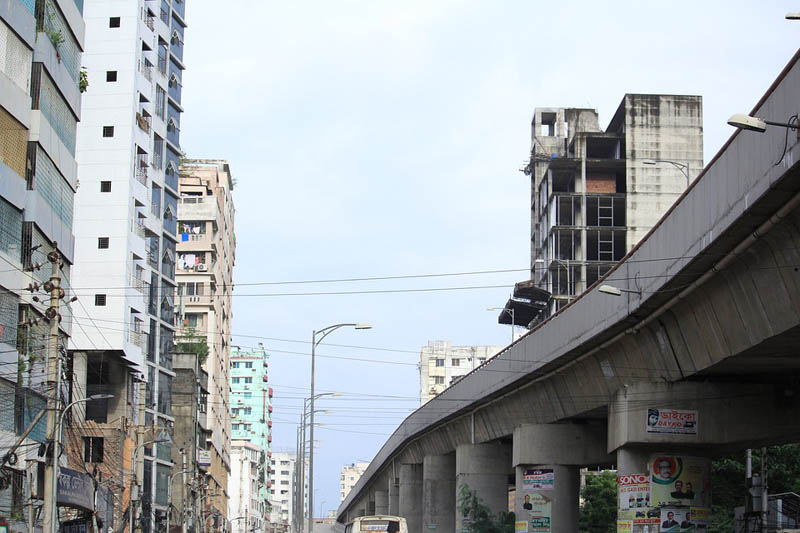 Pixabay
Padma Setu buses are allowed to board on Hanif flyover
Dhaka, 29 January 2023 : There is no way to Padma Bridge from Gabtali and Mohakhali bus terminals.
Because the law does not allow long-distance buses to run through the city.
Due to this, most of the buses crossing Padma Bridge come from Syedabad Terminal. These buses cross the Hanif flyover and board the Padma bridge.
Long-distance vehicles from Gulistan and Chittagong are also crossing the Padma Bridge by crossing the Hanif Flyover. This is causing severe traffic congestion in the flyover and related areas. In such a context, Padma bridge vehicles are prohibited from entering the Hanif flyover. No bus-minibus will get route permit for movement on this route. Buses that were given temporary route permits around the flyover have also been cancelled.
In this case these vehicles have to use alternative route to reach Padma Bridge. However, there are not many alternatives. The road under the flyover is narrow though. As a result, there is less opportunity to pass through there. Experts have been talking about circular roads to solve this crisis for a long time.
Hanif flyover is a major medium for buses plying in the 21 districts of the southern region. After the inauguration of Padma Bridge, the demand for vehicles on this route increased. The number of buses increases. Many of the newly introduced buses are not approved. Some buses will not be able to run even after getting approval.
Approximately 1000 buses ply on 12 routes from Sayedabad to the southern region. Apart from this, cars from three routes coming from Cox's Bazar and Chittagong can cross the Padma Bridge through the flyover. These buses used to go by ferry. After the launch of Padma Setu, more than 600 buses applied for renewal. Provisional approval (COPE) for these movements has already been given. But according to the latest decision of the government, Padma Bridge-bound buses will not be able to board the Hanif flyover.
In the letter signed by Dhaka South City Corporation Chief Executive Saleh Ahmed, the issue of issuing route permit without using Mayor Hanif flyover on Jatrabari-Postgala route is highlighted. The Road Transport and Highways Department was then asked to raise the issue of bus route rationalization. It was also informed by the ministry, 'Mayor Hanif will not travel through the flyover - the route permit will be given on this condition.'