Bangladesh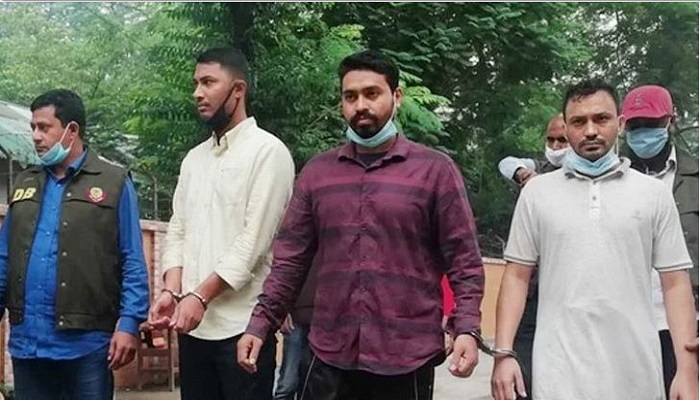 Amirul Momenin
Paltan: Car set on fire, 3 arrested
The Motijheel division of the Dhaka Metropolitan Police (DMP) has arrested three people who were" directly involved "in a car fire at Paltan in the capital on November 12. They are- Md. Leon Haque (30), Kazi Rezaul Haque Babu alias Jim Babu (28) and Md. Azad (26).
They were arrested in a raid in the Paltan police station area on Saturday (November 21) morning, said DMP's Deputy Commissioner (DC) for Media and Public Relations. Walid Hossain.
On the day of the incident, 11 vehicles were set on fire in different police station areas including Paltan and Motijheel. In this incident 18 cases were filed in different police stations of the capital. Detective Motijheel Division is investigating 4 cases filed with Paltan and Motijheel police stations.

The Motijheel Division of Intelligence identified and arrested the three after reviewing information obtained from local and eyewitnesses and video footage of media personnel, police said.

Referring to the preliminary interrogation of the arrested persons, the police said that some leaders and activists of Chhatra Dal, Juba Dal and Swechchhasebak Dal marched in front of the Naya Paltan BNP party office at 12.30 pm on the same day. At one stage the procession came in front of the BNP party office and became chaotic. Reviewing the pictures and video footage and CCTV footage taken by the media workers, it was seen that those arrested from the procession along with some of their associates set fire to the government staff bus in front of the tax zone-10 located opposite the BNP party office.