Bangladesh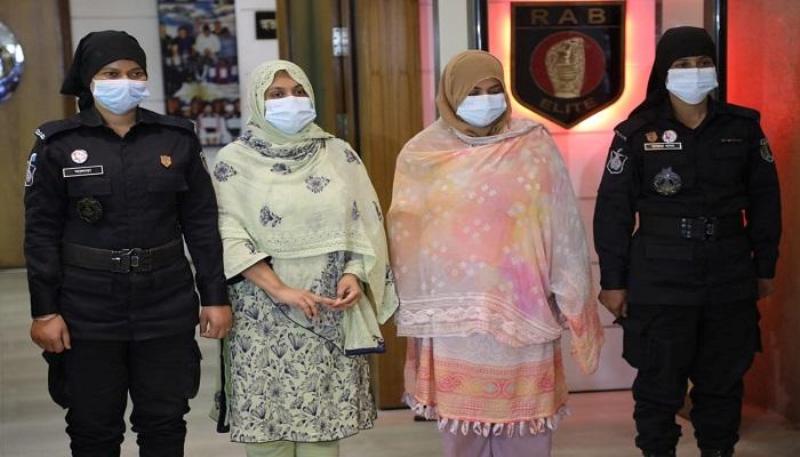 Collected
Passports of 4 members of a family including two daughters of PK Halder's associate have been submitted
Dhaka, August 25: Two daughters of People's Leasing and Financial Services Limited (PLFSL) former director Md. Khabir Uddin, one of the associates of Prashant Kumar Halder alias PK Halder, who is associated with bank and financial scams, were released on Wednesday (August 24) night. They are Sharmin Ahmed and Tanya Ahmed.
The High Court was informed that four family members of the two girls were released from RAB custody after submitting their passports and national identity cards of two members. On Thursday (August 25), High Court Judge Muhammad Khurshid Alam Sarkar's single (Company Court) bench told the two girls' lawyer Md. Abu Taleb this information.
Md. Abu Taleb, the lawyer of Sharmin and Tania, said that out of the 11 members, the two sisters were released from RAB custody after submitting the passports of six family members and the national identity cards of two members to RAB. The court was told that the other three are not direct family members of Khabir Uddin, but distant relatives. The court asked to inform about this in writing next Monday (August 29).
Earlier, on March 7, the same bench of the High Court had summoned 64 individuals and institutions as defaulters of the financial institution People's Leasing. The court also said to issue arrest warrant against those who do not appear. Sharmin and Tanya were in that list. As 30 people including them did not appear, they were ordered to be arrested and produced in court on April 19.
Among them, on Wednesday (August 24) from Dhanmondi and Shyamoli in the capital. RAB-3 arrested Khabir Uddin's two daughters Sharmin Ahmed and Tania Ahmed. Then in the afternoon, RAB produced them in the High Court's respective company court. The court then ordered their conditional release. The passports of their two sisters were also submitted to the court.
Among the conditions, the High Court ordered to submit passports of 11 family members, including two daughters of director Khabiruddin or those who do not have passports (NID card). Besides submission of passport or national identity card (NID card) of 11 persons, the court ordered to deposit five percent of the money smuggled by the family members within 30 days. After submitting five percent of this loan, the court has asked them to submit a report within 30 days. They were then taken into RAB custody.