Bangladesh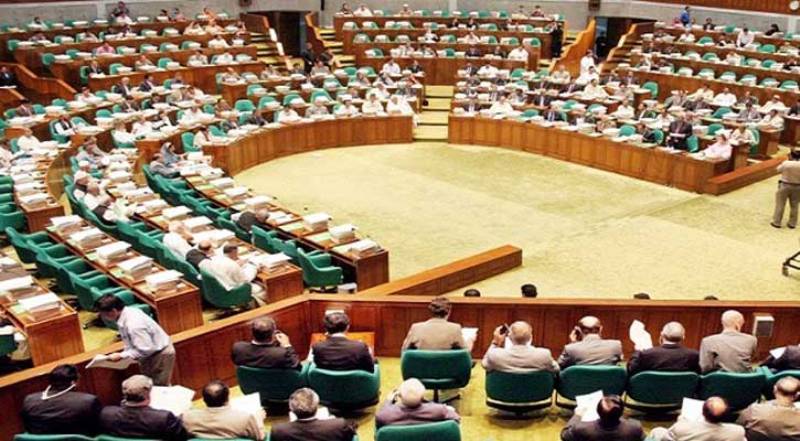 File photo
Universal Pension Management Bill passed in Parliament
Dhaka, January 25: Parliament has passed the 'Universal Pension Management Bill-2023' to bring all citizens under pension. Through this, citizens can enjoy lifelong pension benefits after 60 years of age. Citizens aged 18 to 50 years have to pay the prescribed rate to avail this facility.
Besides, under special consideration, the 50 year olds can also enjoy pension benefits by paying contributions for 10 years uninterruptedly under this law. In that case, the person will be entitled to pension for life from the age he attains at the end of 10 continuous years of contribution from the date of joining the scheme. Age of pensioner is considered up to 75 years.
On Tuesday, the bill was passed in fixed form in the Jatiya Sangsad under the chairmanship of Speaker Dr. Shirin Sharmin Chowdhury.
It was proposed to be passed by Finance Minister AHM Mustafa Kamal. Earlier, the public opinion on the bill was sent to the committee and the amendment proposals were rejected by voice vote. However, some amendments were accepted.
According to the Pension Act, the contributor will get monthly pension if he has contributed continuously for at least 10 years. The pension will be paid against the deposit along with the accumulated profits in the pension fund on completion of the age of 60 years of the contributor. Bangladeshi workers working abroad can participate in this program.
The law also states that, in case of low-income citizens or indigent contributors, the government can give a portion of the monthly contribution to the pension fund as a grant.
According to the bill, a pensioner will get pension benefits for life. But if he dies before completing 75 years while on pension, his nominee will get monthly pension for the remaining period (up to 75 years). If the subscriber dies before 10 years of subscription, the deposited money will be returned to his nominee along with the profit.
In addition, the amount deposited for pension can be withdrawn as a maximum 50 percent loan, which has to be paid with fees, if one-time withdrawal is required at any stage. The money received from the pension will be free from income tax. Contributions earmarked for pension are treated as investments and are eligible for tax deduction.
Government or semi-government or autonomous or private organizations can participate in public pension system. In this case, the authority will determine the share of contribution of workers and institutions. However, till the government decides, the employees in government and semi-government or autonomous organizations will remain out of the pension system.