Bangladesh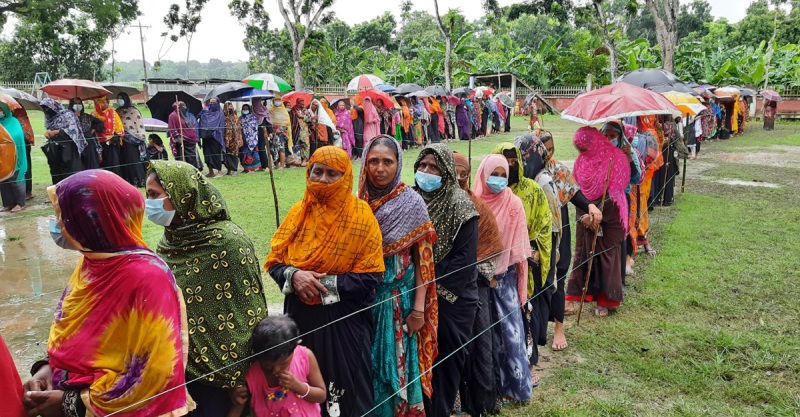 Collected
People brave rain to cast vote in postponed UP elections
Dhaka, September 20: The postponed 160 UP elections were being held today. On Monday (September 20) morning, long lines of voters were seen at several centers in different UPs of Kalaroa upazila of Satkhira. The presence of women voters was more noticeable.
Hundreds of men and women were seen participating in the vote in Sonadia Union of Kalaroa Upazila ignoring the rain.
Talking to the locals, it was learned that extreme tensions had been going on for several days centering on the Sonabaria UP polls along the Indian border. There have also been sporadic chases between the ruling Awami League candidates and independent candidate supporters.
In Sonabari North, Sonabari South, Rajapur and Madura centers of UP, the turnout was satisfactory. Voting took place in UP through ballot papers. There were more female voters than male voters.
Kalaroar Upazila Nirbahi Officer (UNO) Jubayer Hossain Chowdhury said voting took place in 10 upazilas of Kalaroar today. "We are working comprehensively to make the election free, fair and neutral. Our administration is in a tough position on the ground," he said.