Bangladesh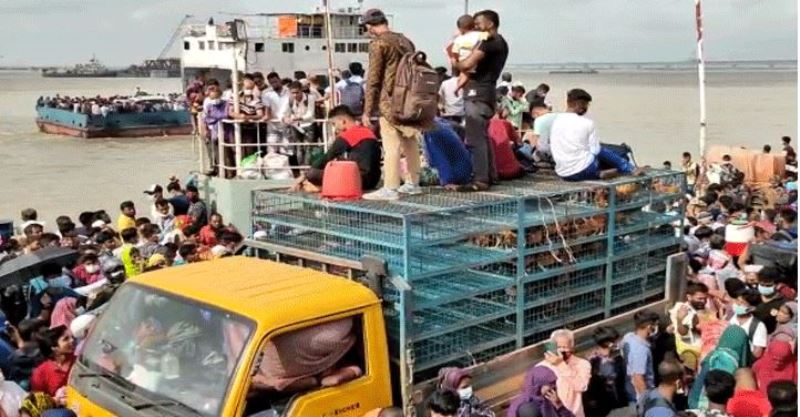 Collected
People flocking to ancestral homes even on the day of Eid
Dhaka, July 21: Even on the day of Eid, many people have rushed to their village homes to get acquainted with their loved ones. On Wednesday (July 21) at noon in the capital's Gabtali, many passengers were coming to the bus stand to go home to the village. However, the crowd was not as noticeable as in the last few days.
Passengers said that despite their desire, they could not return home before Eid due to various reasons. So they are trying to get on the bus on Eid day to have a look at the family, relatives and neighbors. On the same day, Taj Paribahan left Gabtoli bus stand for Rangpur, Jaldhaka and Thakurgaon. They have two buses in the evening. Earlier, more than half of the tickets had been sold since morning, said Mohammad Masum, counter master of Taj Paribahan.
"There are many businessmen and employees who go home on Eid," he said. "Many cannot make sacrifices. On the day of Eid, go home with the meat given by the neighbor."
He added, "There was a lot of pressure on the road in the last few days. As a result, many vehicles that left on the night of the 19th reached Dhaka today. Besides, many people go home on Eid day to avoid stress."
Jamal Hossain, a store worker in New Market, said he could not go home as he had to tend the shop till the night before Eid.
Some passengers complained that Manikganj's selfie transport was taking passengers in both the seats without following the hygiene rules. They are doubling the rent.
"We drive the owner's car," said Kalam, a bus helper. "We are taking it the way they are telling us to take it. A lot of the time they are suing for traffic."