Bangladesh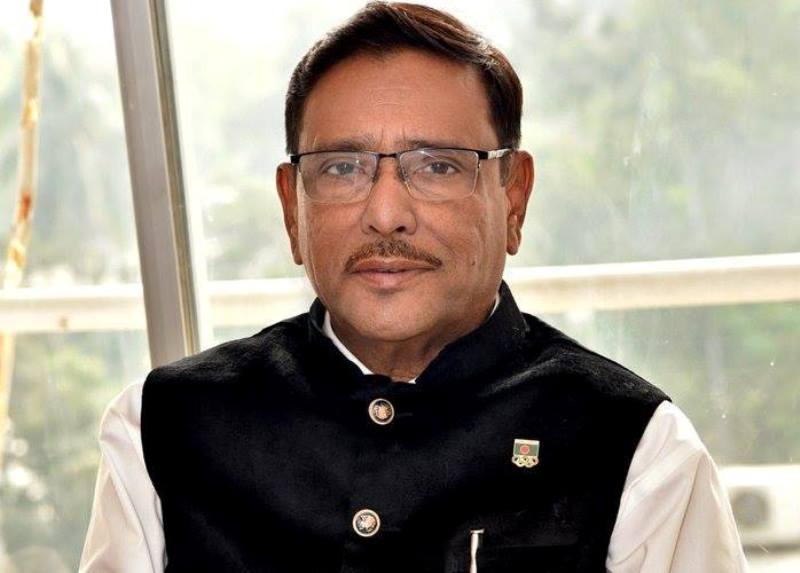 www.facebook.com/obaidulqd
People laugh when BNP talks about corruption: Obaidul Quader
Dhaka, July 31: Taking a jab at the BNP, Awami League general secretary Obaidul Quader has said that people laugh when the Khaleda Zia-led party talk about corruption.
He said that people also make fun of the moral standards of these self-confessed corrupt parties.
Obaidul Quader made the remarks while participating in the handing over of an ambulance to the Gausia Committee for transportation of coronavirus patients and corpses and distribution of Covid-19 safety equipment in Chittagong on Saturday (July 31), organized by the Awami League's Relief and Social Welfare Sub-Committee on Bangabandhu Avenue.
The Awami League general secretary said, "During their [BNP] rule, did they show the courage to take action against any recognized corrupt leader-MP-minister? On the other hand, Sheikh Hasina has that courage and has shown it. No matter how big the irregularities and misdeeds are, the Sheikh Hasina government has not spared anyone."
Quader said the Sheikh Hasina government's stance against corruption and irregularities is very strict, which she has already proved. On the other hand, during the BNP's tenure, corruption and misdeeds spread beyond the country's borders to the international arena.
The general secretary of the Awami League added that the BNP had a policy of appeasing corruption and patronizing the corrupt. "Their rule and corruption became synonymous. The BNP's vision was to extort and loot by constructing Hawa Bhaban as an alternative center of power. By omitting Article 7 from their constitution, the BNP has proved that it is an organization of self-confessed corrupt people."
He further equated the BNP as a propaganda party, that have chosen lies and the continuing resentment against the government as a tool to cover up their inability to stand by the helpless people.
Thanking the Relief and Social Welfare Sub-Committee, Obaidul Quader said, "Let us all work together under the leadership of a humane and visionary leader Sheikh Hasina to protect the people from the coronavirus pandemic. We have to unite and stand by the people who have been affected by this catastrophe in August, the month of mourning."