Bangladesh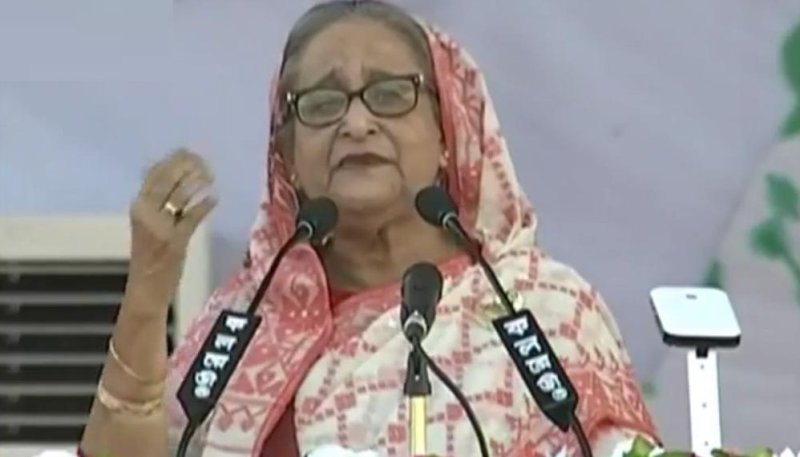 twitter.com/albd1971
People's minds also change with the seasons: Prime Minister Hasina
Dhaka, November 26: Awami League President and Prime Minister Sheikh Hasina said, "Bangladesh is a country of six seasons. Seasons change every two months. Along with nature, people's minds also change. That's why they (the opposition) forget what development work we have done."
She said this while speaking as the chief guest at the 5th National Conference of the Swachanda Prachik Parishad (SWACHIP) at Suhrawardy Udyan in the capital on Friday (November 25) afternoon.
The Prime Minister said, "We made the first medical university in Bangladesh. Now we are making medical universities in every department. Maternal mortality and infant mortality were high in our country. Medicines are being given free of cost to reduce maternal mortality."
Pointing out that some people cannot trust the country's medical system, the Prime Minister said, "Some rich people of the country go abroad when they have a cold or cough. During the coronavirus pandemic, they were forced to take treatment in the country because they could not go abroad."
She said, "After the killings in 1975, the distortion of history started. Attempts were made to erase the name of Bangabandhu. Bangabandhu's speech and Jai Bangla slogans were also banned. Attempts were made to seize power through illegal assassination-que-conspiracy. The constitution made by the father of the nation was also distorted."
Awami League General Secretary Obaidul Quader also spoke at the conference under the chairmanship of Dr. M. Iqbal Arslan, president of the Freedom Medical Council. Awami League and other leaders of the organization were present at the time.