Bangladesh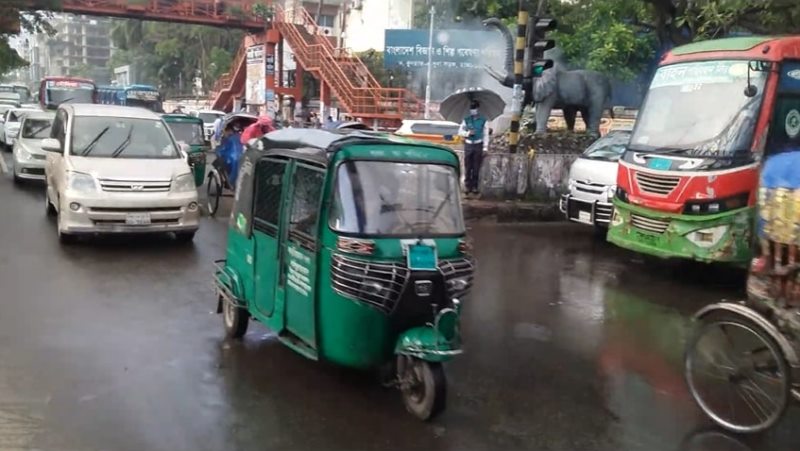 Screengrab from YouTube
People venturing out without valid reasons during lockdown to be arrested, say police
Dhaka, June 30: Police will arrest anyone who leaves the house without any reason. Dhaka Metropolitan Police (DMP) Commissioner Mohammad Shafiqul Islam made the remarks at a press conference at the DMP Media Center on Minto Road in the capital on Wednesday (June 30) at 12 noon.
"This time, if anyone flout the lockdown norms, they will get into legal trouble. Even if rickshaws can be availed, legal action will be taken against those who will use engine driven vehicle. Besides, there will be a magistrate in the field. This time, for the first time, we are going to file a case under section 269. Those who will go out without any reason will be arrested and sent to court," the senior cop said.
The DMP commissioner added that a minimum of six months in jail and a fine could be imposed if a case is filed under the said section of the law.
"A situation can arise where 5,000 people have been arrested in the DMP on the first day and handed over to the court. So I am requesting the city dwellers not to go out without any reason," he said.
"This time people will not be able to go out with any kind of motor vehicle during the strict lockdown. We will not allow any kind of vehicle to run. However, the vehicles carrying goods will be allowed," he said.
"People can go out to buy vegetables. Those going to buy medicines, getting jabs or going out to get tested for the coronavirus in a car, can do so by showing the coronavirus related text on their electronic mobile devices," the senior police official said.
"However, if they go to the market to buy daily necessities, we will request them to use rickshaws. Rickshaws can be used for all other emergency purposes. But rickshaws cannot be used to go to the park to go out with the family," the cop warned.
We have seen that the crowd in the raw market is high. For this reason, the raw market will be brought to the side of the road so that people can shop at a distance.